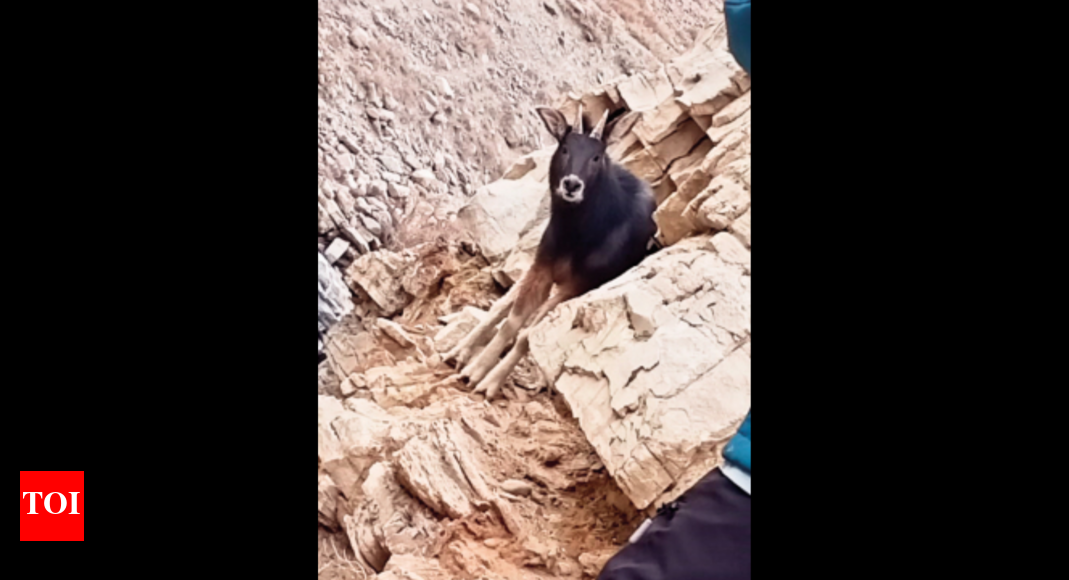 MANALI: For the first time, Himalayan Serow (Thar capricornis), a threatened species, has been sighted and photographed in the cold deserts of Spiti Valley. Several Hurling Village residents saw the animal on Saturday. Later, a team from the wildlife department came to the scene for rescue operations and took pictures. Officials have been ordered to monitor him and protect him from potential threats. They feel that the serrow may have strayed from its habitat.
Chief Conservator of Forests (Wildlife) Anil Thakur said the Himalayan serow has been seen in the past in the Greater Himalayan National Park, Kullu and the upper regions of the Chamba district. "He was caught on camera trap. Possibly the animal comes from the Rupi Bhawa Wildlife Sanctuary. This is the first photographic record of Himalayan serow in the cold deserts of the Spiti Valley. Division Forestry Officer Hardev Negi and his team are monitoring the animal, "he said.
The Spiti Valley is known for its thriving population of endangered snow leopards.
On video: Watch: The rare Himalayan Serow walks through the village of Spiti in Himachal Pradesh