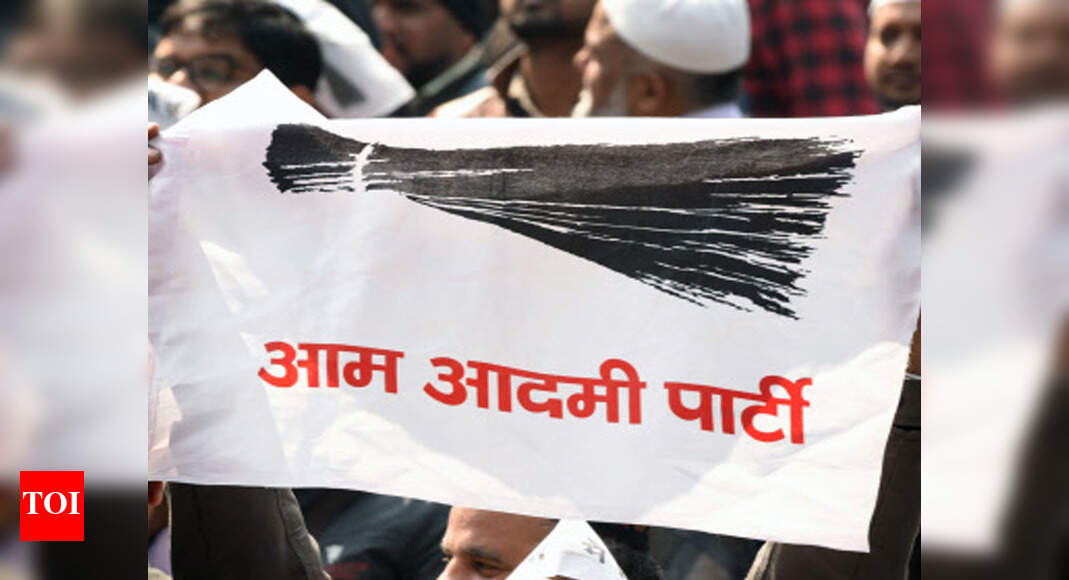 NEW DELHI: The Kejriwal government on Friday ordered an investigation into an alleged misappropriation of Rs 2,457 million by the North Delhi Municipal Corporation after the civic body "Exempt" the rental fees of the southern corporation. The additional chief secretary (urban Development) will investigate the matter.
This comes at a time when three mayors and Bjp councilors have an indefinite duration protest outside the CM residence, alleging that the government owed Rs 13,000 crore to the civic bodies.
"The inability of the North Corporation to pay the salaries of doctors and other employees is evident. the Delhi Government it pays all the fees to the corporations ahead of time and its accusations towards us are unfounded, "Urban Development Minister Satyendar Jain said on Friday. However, BJP called Jain's comments politically motivated.
Corporations owe us billions of rupees, says government
AP said that inefficient handling of finances and corruption it had ruined his financial situation. "On the one hand, the corporations are unable to pay salaries, but on the other, they are misappropriating a considerable amount of Rs 2,457 million. This is pretty incredible, "Jain said.
When asked about mayors who claimed that the government owed Rs 13,000 crore to the corporations, Jain said: "The Delhi government has been paying what is owed to the corporations ahead of time. We are not supposed to pay you anything. Instead, they owe us billions of million rupees. "
"During the last elections, they were hoping to get funds from the central government. The amount that the Delhi government owes to the corporations in accordance with the finance commission's recommendations has been duly paid ahead of time. Rather, they have yet to repay the loans they were given, "said the minister.
The question was raised by AAP Two days ago. "When the old MCD was trifurcated, South Corporation didn't get its own office space. It operates from the Civic Center, which is the North Corporation's office space, and must pay the rent. SDMC owes Rs 2,457 crore to the north corporation, according to last year's budget documents, "said Durgesh Pathak, AAP in charge of corporations.
However, BJP Delhi spokesman Praveen Shankar Kapoor called Jain's comments politically motivated. "The commissioners of the three corporations independently present the budget proposal before the permanent committee. It is up to the councilors to accept or reject the budget proposal. North Corporation has resolved to reject the commissioner's proposal to cancel SDMC's rental arrears, "he added.