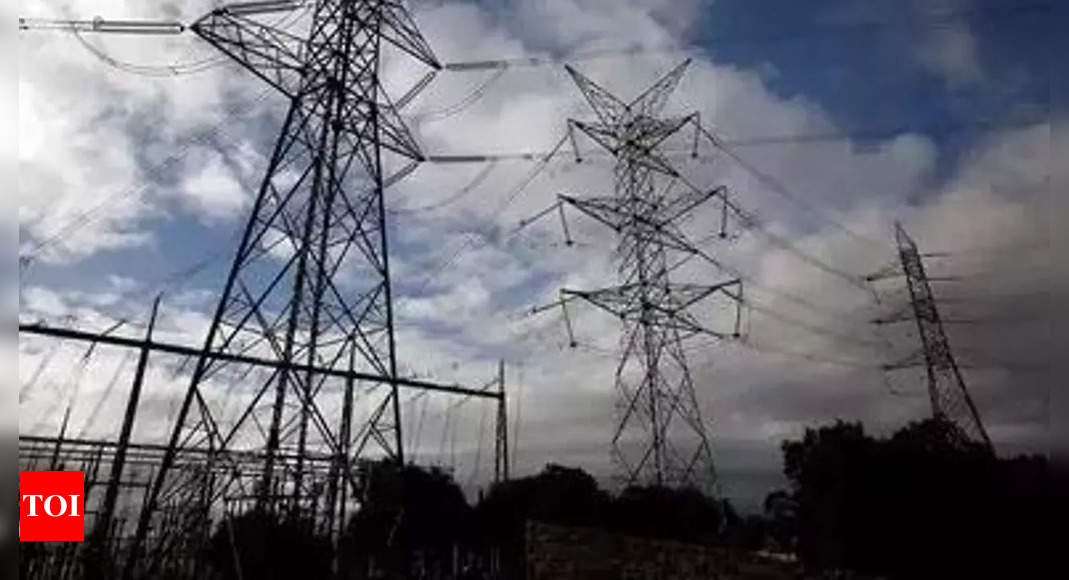 NEW DELHI: After the Delhi government on Saturday raised alarm over a power crisis in the national capital, the Central government issued a statement saying it is closely monitoring and controlling the coal stocks daily and securing follow-up action with Coal India Limited.
The power ministry claimed that Indian Railways will improve the coal supply to power plants.
"An inter-ministerial sub-group led by the coal ministry has been monitoring the coal stock situation twice a week. The Coal Ministry and CIL have ensured that they are making the best efforts to increase shipments to the coal power sector to 1.6 MT per day next three days and thereafter try to touch 1.7 MT per day. "the power ministry said in a statement.
"It is likely to help build up coal stocks at the power station gradually in the near future. The coal supply, as well as the resulting power situation, is likely to improve," he added.
The Center cited unprecedented increases in electricity demand due to the economic revival, heavy rainfall in coal mines, rising imported coal prices and legacy issues as the main reasons for depleting coal stocks.
"A surge in economic recovery after the second wave of Covid, led to an unprecedented increase in demand and consumption. Electricity consumption has exceeded 4 billion units a day and the 65% to 70% demand being met by coal-fired power generation alone, thereby increasing dependence on coal, "said the Center.
Earlier today, Delhi's prime minister Arvind Kejriwal wrote to Prime Minister Narendra Modi requesting his intervention for the supply of coal, sufficient gas to power plants supplying in the national capital.
"Delhi could face power crisis. Personally, I am keeping a close eye on the situation. We are trying our best to avoid it. In the meantime, I wrote a letter to Hon'ble PM asking for his personal intervention , "Kejriwal told Twitter.
Delhi power minister Satyendar Jain said the crisis had been avoided for two days after the gas supply to the Bawana factory was resumed.
He warned, however, that the national capital could face a "blackout" if NTPC Limited fails to supply power in the coming days.
An energy crisis is looming in some provinces, including Delhi and Punjab, due to a combination of factors such as excessive rainfall hitting the movement of coal and imported coal-fired power plants that are producing less than half their capacity due to record rates.
Tata Power Distribution Ltd (TPDDL) – which supplies electricity to parts of the national capital – warned of intermittent rotational power cuts as units supplying electricity to Delhi discoms have coal stocks to meet production requirements for 1-2 days , its CEO Ganesh Srinivasan said.
The crisis facing states has been over for months. As India's economy rose after a deadly second wave of Covid-19, demand for power rose sharply. Electricity consumption has jumped nearly 17 percent in the last two months alone compared to the same period in 2019.
(With agency inputs)