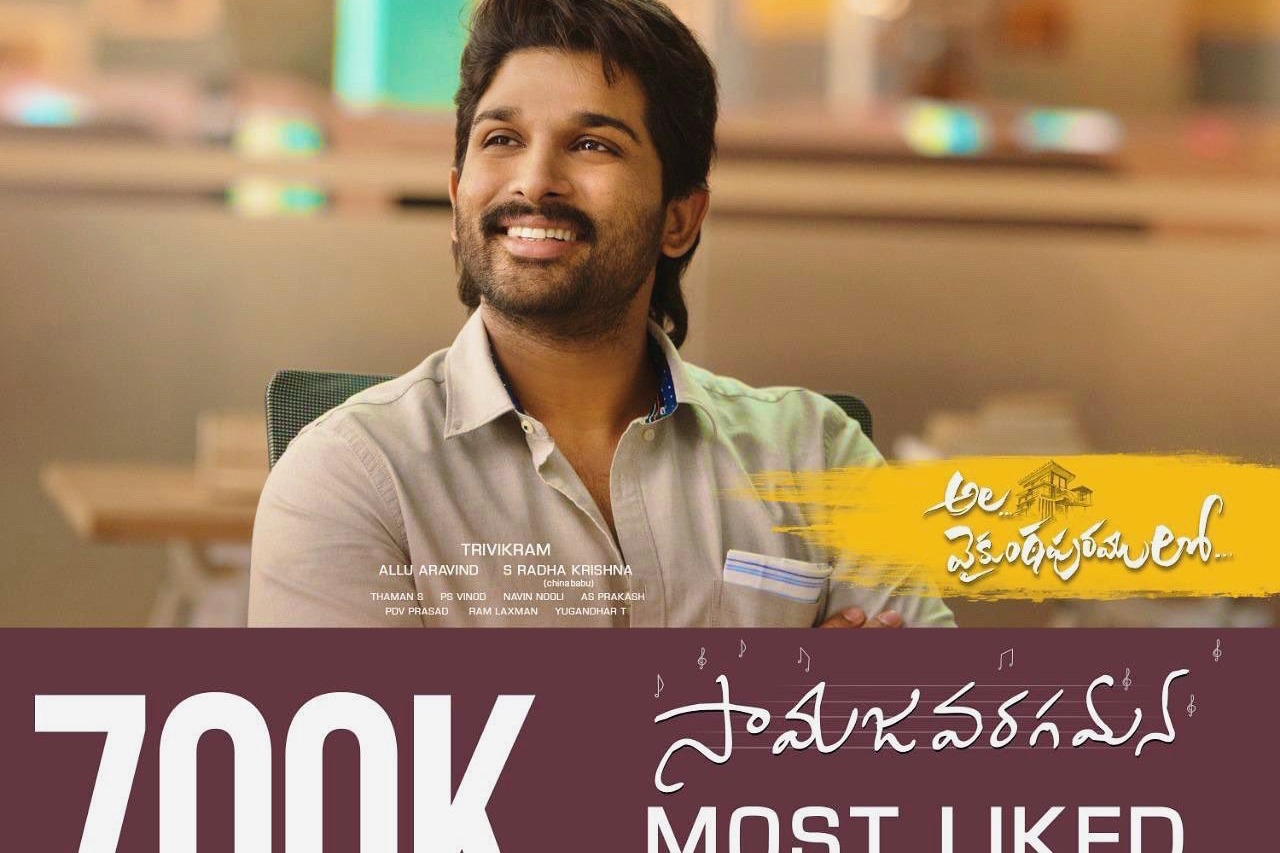 |
We all know how solidly successful the movie 'Ala Vaikuntha Puramulo' which came to the previous wallpapers was at the box office. The film, directed by Trivikram Srinivas and starring Pooja Hegde as Allu Arjun, was also a musical hit. Composed by Taman, every song in the film is a super hit. Hence, these songs also set new records in getting views on YouTube.
Recently, the film 'Ala Vaikuntha Puramulo' has set another record. The digital rights to the film were acquired by the leading OTT company Netflix at a huge offer. The film went on to become the highest grossing South Indian film on Netflix this year.
Revealing this, Netflix has released a list of the top 10 most viewed movies. In the first place there is the movie 'Ala Vaikunthapuramulo'. In the next places there is the Tamil movie 'Kannum Kannum Kollayidithal' starring Dulquar Salman (Telugu: Kanulu Kanulu Dochayante), Malayalam movie 'Kappela' and Satyadev's Telugu movie 'Umamaheswara Ugra Rupasya'.