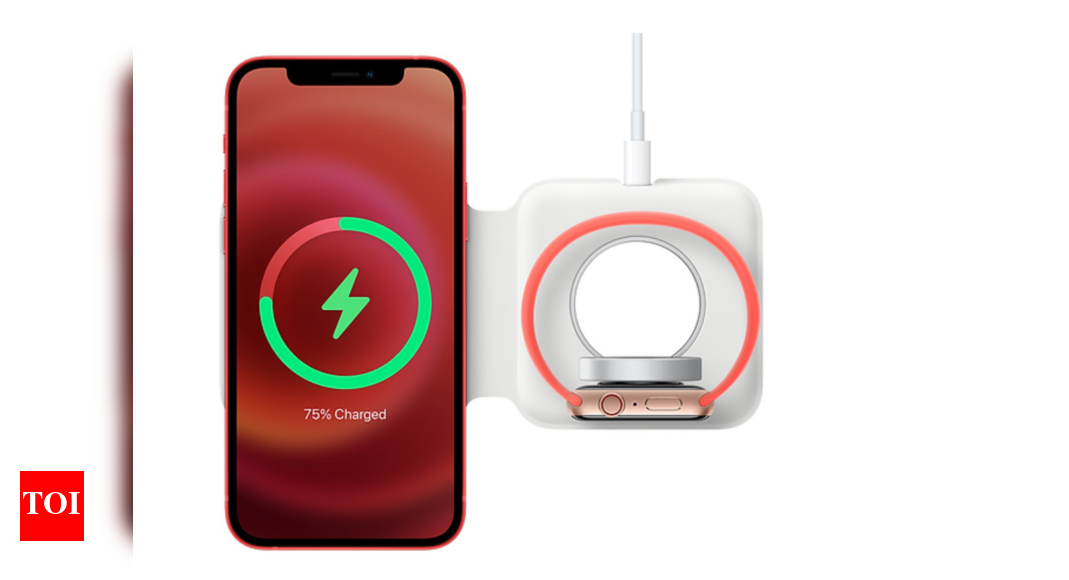 Apple has entered his MagSafe Duo Wireless Charger to charge your iPhone and Apple Watch together at the same time. But the problem is, by spending 13,900 rupees on the device, Apple does not provide a charging adapter.
To get the desired charging performance, you need to purchase the 20W USB-C power adapter separately for faster wireless charging up to 11W – 27W or you can also opt for a new 30W power adapter for a fast charge. But if you think using the old 29W USB-C power adapter will get the job done, you're wrong. The old 29WUSB-C power adapter that was released in 2018 is not compatible with the Apple MagSafe Duo wireless charger.
According to a report by MacRumors, you can charge your iPhone or Apple Watch and not both devices together. Apple on its support page has also confirmed the same and said: "Apple's 29W USB-C power adapter is not compatible with the MagSafe Duo charger."
While the new MagSafe chargers may look attractive, they may not be a good option for fast charging, depending on how much money you want to spend. For example, if you are buying the new iPhone 12 Mini, you might want to skip the new Apple MagSafe wireless charger that wireless charging speeds up to 15W. This is because the charging speed of the iPhone 12 mini is limited to only 12W. So even if you buy Apple's 20W power adapter to use the MagSafe charger at the maximum capacity of 15W, you will only get wireless charging speeds of up to 12W on the iPhone 12 mini.
In the meantime, if you buy the iPhone 12 and above models, you will have to spend Rs 11,300 for the entire MagSafe experience: Rs 4,500 for the MagSafe charger + Rs 4,900 for an Apple MagSafe compatible case + Rs 1,900 for the 20W USB Adapter current C.