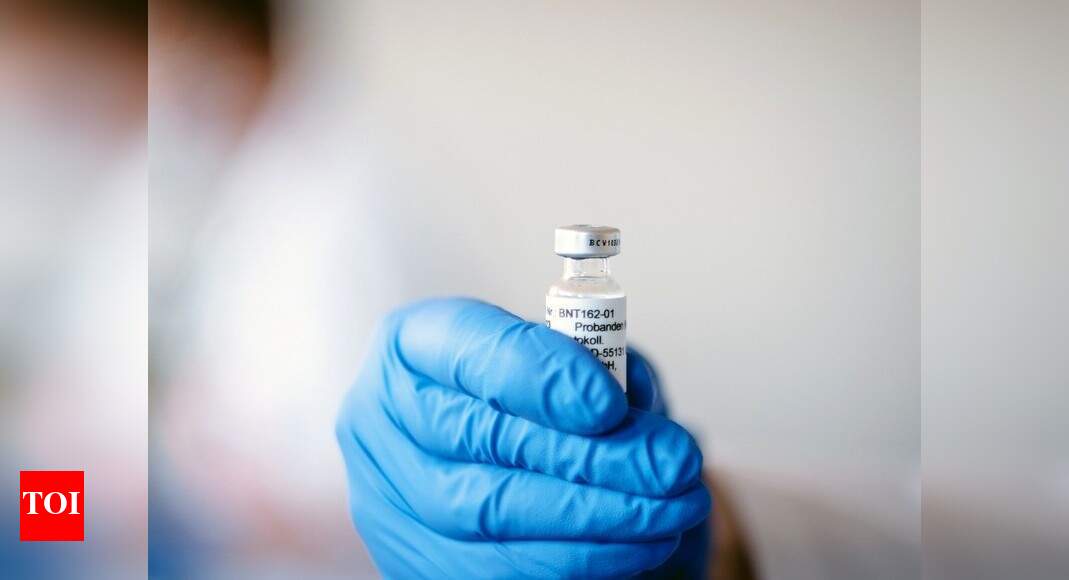 NEW DELHI: The drug regulator has allowed human trials of the first local Covid mRNA vaccine candidate and preliminary results are likely to be available in March. It assumes importance as Covid-19 vaccines based on this platform, such as those from Pfizer-BioNtech and Moderna, are expected to have better efficacy, but currently appear to be off-limits for India.
The Subject Expert Committee (SEC) of the Central Medicines Standard Control Organization (CDSCO) that met on Wednesday recommended granting conditional approval for phases 1/2 of the vaccine candidate's human clinical trial. The panel's recommendations were subsequently approved by the Comptroller General of Drugs of India (DCGI).
Gennova Biophar maceuticals, based in Pune, has developed the candidate vaccine in collaboration with HDT Biotech Corporation, based in Seattle.
"After detailed deliberations, the committee recommended the granting of permission to conduct phase 1 and 2 clinical trials on the condition that the interim results of the phase 1 study are presented before moving on to the next phase," the SEC said.
MRNA vaccines do not use the conventional model to produce an immune response. Instead, the mRNA vaccine carries the molecular instructions for making the protein in the body via synthetic RNA from the virus.
The host organism uses this to produce the viral protein that is recognized and thus causes the organism to generate an immune response against the disease. Experts said that these vaccines can also be made faster and cheaper, and therefore can help ensure availability for mass vaccination in a sustainable way.