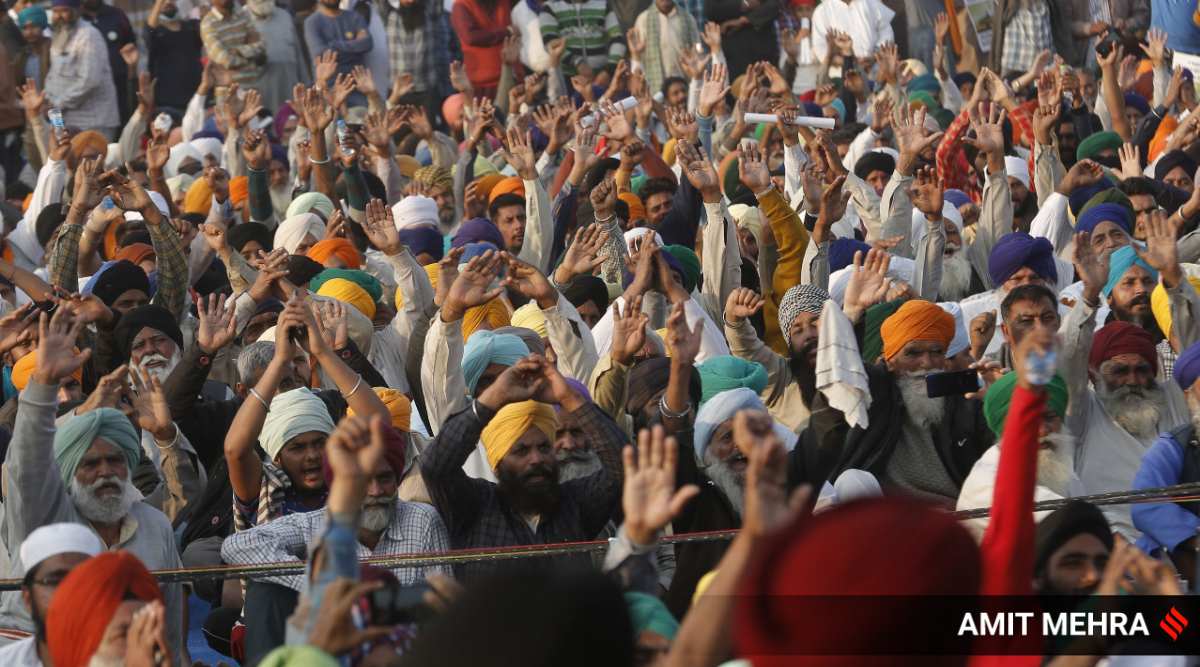 A 20-page proposal offered by the Center was rejected by farmers' unions on Wednesday as "vague." The farmers, who are firm in their demand for the three farm laws to be repealed, said that any further discussion with the government would be based on the proposals they receive.
In its proposal, the Center had offered important concessions, including a written guarantee on the continuation of acquisitions based on the minimum support price (MSP) and the guarantee of parity in transactions within and outside the Committee's existing mandis. of the Agricultural Products Market (APMC). The proposal was sent a day after 13 peasant leaders met with the Union Minister of the Interior, Amit Shah.
Meanwhile, breaking his silence on the standoff between the Center and farmers 'unions, Haryana MP CM Dushyant Chautala said on Thursday that the Union government has accepted the "farmers' demand to assure the MSP in writing" and that "there is no logic" to continue the agitation when "guarantees are being given in writing." The JJP chief also said that he is a "farmer first" and "will be the first to resign" if he does not ensure that a farmer gets "MSP for each and every grain of his harvest."
However, a section of the JJP MLA does not appear to be on the same page with Dushyant as discussions within the party have started on withdrawing support for the BJP in Haryana amid the agricultural protests. Seven of JJP's 10 MLAs have previously demonstrated in support of farmers protesting against core farm laws.