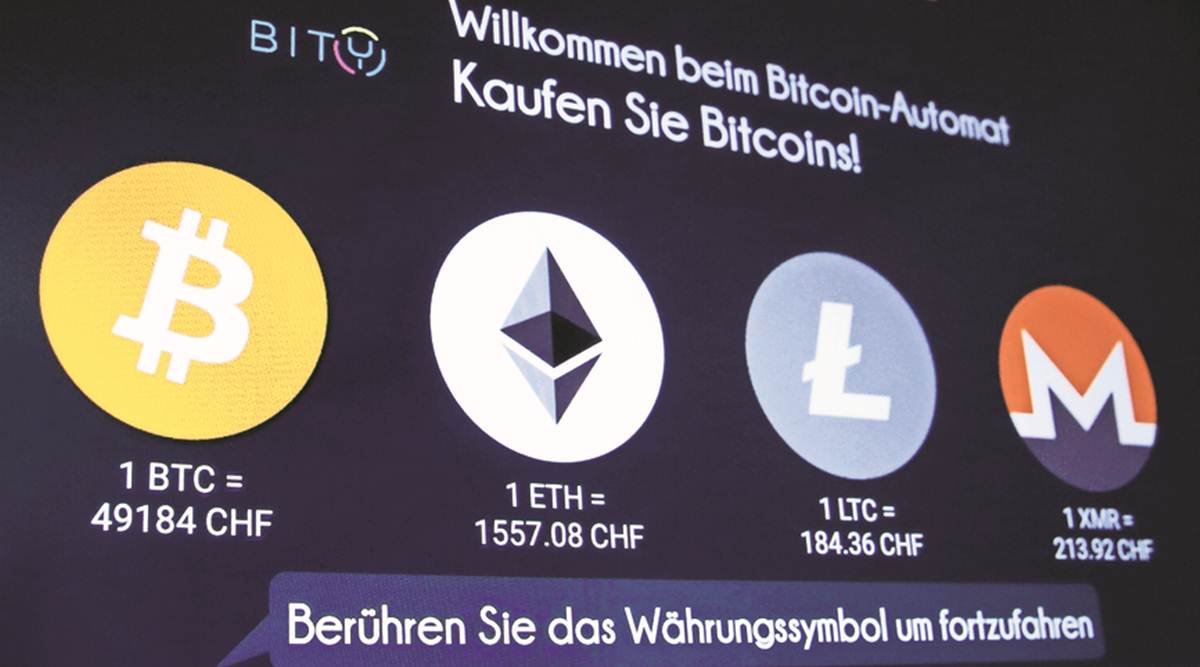 The proposed legislation on cryptocurrencies likely to ban digital currencies – except the one mentioned by the Reserve Bank of India (RBI) – is expected to provide an exit window for existing crypto holders of private entities.
According to an official source, the proposed law will be prospective, though statements of holdings and transactions may be sought retrospectively. "The government is expected to provide an exit window for existing crypto holders in the event of a total ban," said a government official.
Indians are believed to hold about US $ 1.5 billion (about Rs 10,000 crore) in cryptocurrencies, according to unofficial estimates.
An option to provide an exit period of 3-6 months before prohibiting the trading, mining and issuing of cryptos has been discussed in inter-ministerial negotiations. A final draft of the bill has not yet been taken to Cabinet, "said a source. On the other hand, the RBI has stated that it is "very much in the game" and is preparing to launch its own digital currency. "A central bank digital currency is a work in progress. The RBI team is working on it, the technology side and the procedural side … how it will be launched and introduced, "RBI Governor Shaktikanta Das said recently.
The proposed legislation on cryptocurrencies has been delayed as the government continues discussions and attempts to weave stakeholders' views into the future law. "We have had extensive discussions on this issue. There is the expert panel's report, followed by inter-ministerial discussions, meetings held by the Cabinet secretary and presentations by various concerned people on the issue to government. This bill will definitely consider all of that. The government will come out with a bill, "said a senior government official, without giving a timeline on the matter.
Sources pointed out that the government is open to backing digital currencies with the support of a central bank, an idea mentioned by the Reserve Bank of India. The government and the RBI also appear to be in consensus on the issue that private cryptocurrencies could do more harm than good to the financial system and currency holders. "Fiat currency cannot have the kind of volatility and fluctuations you saw in Bitcoins and other cryptocurrencies. But at the same time, we have an open mind. We are very exposed to digital currency, the RBI is working on that, "said the official.
The Cryptocurrency and Official Digital Currency Regulation Bill, 2021, which seeks to ban all private cryptocurrencies and sets the regulatory framework for launching "official digital currency" was due to be introduced in Parliament during the session Budget, but it was not taken up. Previously, a powerful inter-ministerial committee has also recommended banning all private cryptocurrencies.
According to new company rules announced in March, corporations should disclose any profit or loss on transactions involving cryptocurrency, cryptocurrency holdings, and any deposits or advances received by anyone for the purpose of investing in cryptocurrencies in a statutory filing to ' r Registrar of Companies.
In April 2018, the RBI banned banks and other regulated entities from supporting crypto transactions after digital currency was used for fraud. In March 2020, the Supreme Court overturned the RBI's ban on crypto, terming its circular unconstitutional. One of the SC's reasons for overturning the ban is that cryptocurrencies are unregulated but not illegal in India.
The RBI had said that central banks are not only examining DLT (Distribution Ledger Technology) for its application in improving financial market infrastructure but also considering it as a potential technological solution in the implementation of central bank digital currency (CBDC).
The results of a recent central bank survey conducted by Bank for International Settlements, concluded that about 80 per cent of the 66 responding central banks had initiated projects to explore the use of digital currency issued by a central bank ( FAW) in some form. These central banks consider and study the potential benefits and implications of CBDC in the economy.
The People's Bank of China (PBoC) established the Digital Currency Research Institute to study and undertake research in digital currency and explore technologies through which a central bank's digital currency could be implemented. DLT and blockchain have been extensively explored by the PBoC as a potential technology for launching CBDC. Apart from CBDC, PBoC supports research on using blockchain for trade finance, especially after the President of China's support of the blockchain technology, as an important development for innovations.
Monark Modi, founder and CEO of Bitex, a digital asset and cryptocurrency exchange, said, "Since mid-February, Bitcoin has witnessed a period of declines and consolidation and crossed an all-time high of $ 61K, reflecting a larger trend with Bitcoin's price rising more than 10 times over the past year. While the current price rise can be attributed to the increasing institutional exposure to Bitcoin and global progress in fostering a more friendly legislative environment for cryptocurrencies, it is also the net effect of a large supply drop coupled with rising demand. If we keep a close eye on the indicators, Bitcoin has the potential to hit $ 100K by the end of the year. "
"I sincerely hope that speculation about a ban on cryptocurrency in India will soon be over and that the government will take note of the growing demand for Bitcoins among investors closer to home," said Modi. Currently, more than 2,000 cryptocurrencies are listed on major cryptocurrency exchanges, and several startup businesses on blockchain worldwide.
Blockchain gained its popularity from Bitcoin, a cryptocurrency. As it broke the domain of the central bank, which is the only currency issuer in an economy, by offering another form of private money, central banks worldwide began to monitor the risks posed by cryptocurrencies. However, in monitoring these developments, central banks showed optimism and interest in blockchain-based applications other than cryptocurrencies.
Following Bitcoin, various start-ups dealt with cryptocurrency in India such as Unocoin in 2013 and Zebpay in 2014 (Tracxn, 2019). However, the volatility in Bitcoin prices and the frauds have brought to light regulatory concerns about the risks of cryptocurrencies, the RBI says. The Government and the RBI have stated that they have not authorized or issued a regulation for any entity to deal with cryptocurrencies and, therefore, individuals have no legal protection in their dealings with cryptocurrencies and would bear all the risks associated with it. In fact, the RBI issued several press releases (Dec 24, 2013, Feb 01, 2017, Dec 05, 2017) warning against deals in cryptocurrencies.
Sumit Gupta, co-founder and CEO, CoinDCX, said: "The dive in the world's largest cryptocurrency comes after some unfounded rumors that the US Treasury could tackle money laundering that occurs through assets digital, however we believe this is a temporary move and prices will improve soon as the Treasury has already disproved the rumors. "
"Another likely reason could also be the massive power outage in China's Xinjiang region, which is one of the largest mining mines that could have prompted the sale. However, what must be noticed is that, despite the sharp sales, Bitcoin has accounted for $ 101.27 bn trading volume in the last 24 hours with market cap still above $ 1.06 trillion that clearly shows investor confidence and Bitcoin's mainstream acceptance as an asset. class, "he said.