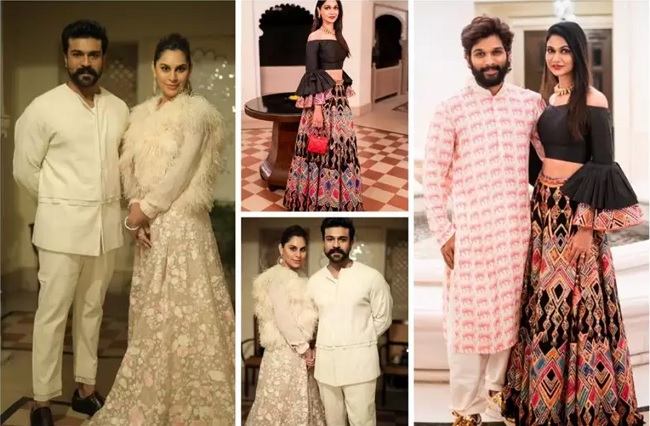 Niharika Konidela, daughter of mega brother Nagababu, is known to have gotten married in a grand way in Udaipur. Since the event began, the internet has been flooded with various images showing the outfits and ornaments worn by the megafamily and the only reaction that came was 'Wow!'
The 5-day event saw Sneha Reddy, Upasana, Chiranjeevi's daughters wearing designer clothes and caught the attention of netizens and fashionistas immensely. As a result, some of them set about figuring out prices and are in for a shock.
On the day of the trip, the dress Sneha wore was Rs 12,900 designed by Anita Dongre, while her saddlebag was from Dior priced at about Rs 2.47,620. For Sangeet, her outfit is roughly Rs 4,35,000 designed by Amit Agarwal.
Upon arriving in Upasana, on the day of his arrival, the Hermes bag he had is priced at Rs 11,73,171 according to netizens. Their wedding outfits were designed by Tarun Tahiliani and Manish Malhotra and they meet various lakhs.
Actress Lavanya was also part of the celebrations and turned heads with her blue sari designed by Manish Malhotra and priced at about Rs 1.35,000.
Chiru's eldest daughter Sushmitha was spotted during the after-wedding party and her Sabyasachi-designed saree is priced at 85,000 rupees by netizens.
Click here to see the latest versions of Direct-to-OTT (daily update list)