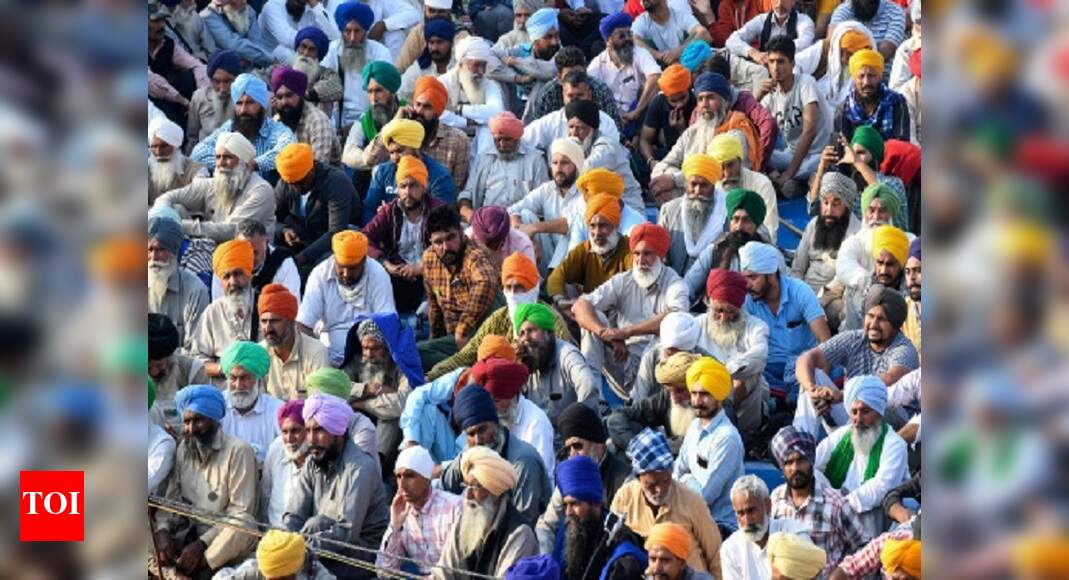 NEW DELHI: All India Kisan Sabha (AIKS), one of the organizations leading the movement against farm laws, has blamed the Center for interrupting the ongoing discussions between the two parties.
The organization has asked the Minister of Agriculture for an explanation. Narendra singh Take on "why Interior Minister Amit Shah interrupted the discussion process."
"The agriculture minister has to explain why Interior Minister Amit Shah interrupted the discussion process, he should take responsibility for the stalemate," AIKS said in a written statement issued by its President Ashok Dhawale and Secretary General Hannan Mollah. , Thursday.
Rejecting Tomar's accusations that the farmer Organizations "made a mistake" by intensifying their struggle while the discussions were taking place, the AIKS mounted an indictment against the government saying, "The agriculture minister should explain why the interior minister, Amit Shah, interrupted the discussion process and presented the same proposals on amendments to the law that had already been categorically rejected by the Kisan Delegation On December 5th ".
"Tomar should take responsibility for interrupting the discussion process," Kisan Sabha said in his statement.
AIKS accused Amit Shah and Niti Ayog CEO Amitabh Kant of "acting at the behest of corporate giants … to thwart the repeal of the three farm laws and the electricity bill," according to their statement.
The AIKS statement followed the announcement by the Joint Platform of Central Unions (JPCTU) on Thursday that reiterated its "rock-solid solidarity with the united struggle of farmers."
The JPCTU in their statement said that all farmers' organizations are "closely following the machinations of the Center, such as the planting of alleged NIA reports of SJF instigation of Canada, alleged letter with thousands of signatures from Haryana farmers supporting farm laws, offering to amend the laws and many other deceptive diversionary tactics "which they claim have failed to advance against the demand to repeal farm laws.
He also announced the action plan for the coming days that the Samyukta Morcha of Kisans have decided which include, blocking the Delhi-Jaipur National Highway on December 12, opening all toll plazas throughout the country, farmer actions at the state / local. on December 14, 2020 and the boycott of Ambani and Adani products like Jio, Reliance Malls, Adani fresh etc.