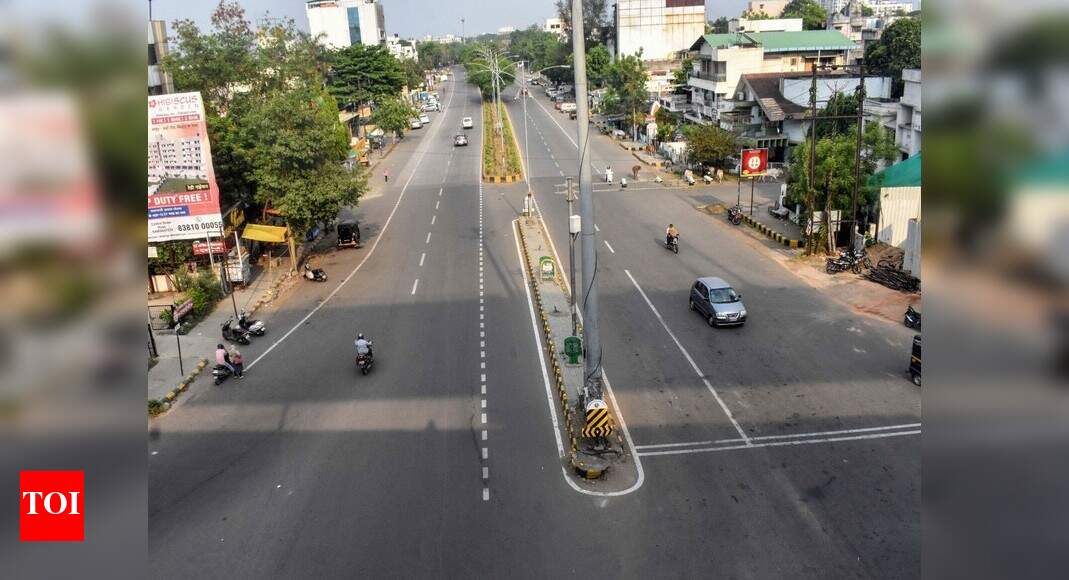 NEW DELHI: The Maharashtra government on Wednesday announced new restrictions under a "break the chain" initiative as Covid-19 cases continue to soar in the state.
The new restriction will take effect from 8 pm on April 22 and remain in effect until 7 am on May 1.
Maharashtra on Wednesday reported 67,468 fresh coronavirus cases, taking its count beyond the 40 lakh mark, while 568 more patients succumbed to the infection.
The count of 67,468 infections, the second highest one-day count to date, pushed the Covid-19 caseload of Maharashtra to 40,27,827.
The new curbs are as follows:
-All government Offices (State, Central, under local authority) are to operate with only 15% attendance except emergency services directly linked to Covid-19 pandemic management.
-To hold a wedding ceremony only as one event in a single hall that does not extend beyond 2 hours with a maximum of 25 people attending each. Any family found to be defying the suspensions or not following these in letter and spirit can be fined Rs 50,000.
-See passenger transportation except buses only for emergency or essential services or valid driver reasons plus 50% of seating capacity.
– Travel within an area or between cities is allowed only if necessary for performing an essential service or in the event of medical emergencies or attending unavoidable events such as funerals or serious family illness. Anyone who violates the order in a letter or spirit can be punished by a fine of Rs 10,000.
-Speed ​​buses can motivate with 50% of seating capacity with no fixed passengers.
– Only the following categories of people will be allowed to use local trains. mono metro and rail services (excluding long distance trains):
* All government personnel (state / central / local), tickets / tickets to be assigned to the above personnel category on the basis of a government issued ID card only.
* All Medical Personnel (Doctors / paramedics / laboratory technicians / hospital staff and medical clinics etc).
* Any persons requiring medical treatment or persons with a special disability and one person accompanying the needy.
-Public or local government-owned public buses will account for 50% of capacity with no fixed passengers.