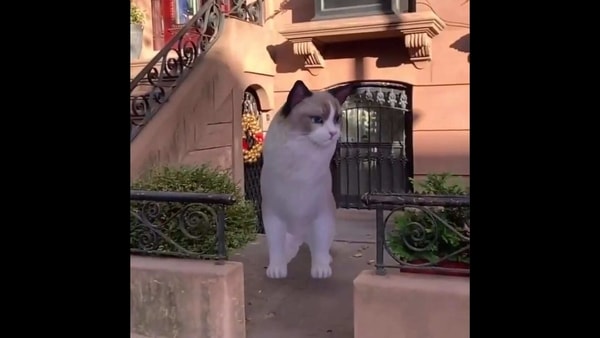 Google has added 50 new animals to its collection of 3D animals. There are new virtual animals including a cat, a red panda, a giraffe, a cow, a zebra, and a pig that can be increased from your phone to your home or anywhere else.
Google introduced 3D animals to Search in 2019 at its I / O event. Since then, it has been adding new characters to its 3D animal library. The new collection includes 50 new animals, including the aforementioned ones, and also a dairy cow and chow chow. These animals can be viewed in AR through Google Search. All you have to do is type the name of the animal in Google Search and select "View in 3D". You can tap on that to see the animal in 3D and place it where you want.
You can simply view the animal in 3D or magnify it wherever you are. Google also allows you to move the animal and you can expand it to 1000%. So if you want a giant chow chow in your living room, you can definitely live that virtual experience. You can also share the 3D animal on social platforms.
Google's 3D collection also features other characters. Recently, he added Halloween characters like hot dog, black cat, German shepherd, jack-o-lantern, and human skeleton to his 3D collection. Earlier this year, Google also released an Easter Egg for Easter Sunday featuring an Easter bunny to its 3D animal collection. There are more animals like the tiger, lizard, brown bear, dog, cheetah, emperor penguin, horse and lion.