Guntur oi-Chandrasekhar Rao | Updated: Friday, December 11, 2020, 11:31 [IST]

Guntur: Another controversy has erupted around the neck of YSR Congress party leader and Vadera Welfare Corporation chairperson Devalla Revathi from Guntur district. Her name, which has already been embroiled in controversy and cases with the incident that took place at Kaza Tollgate, has made headlines again. Before the tollgate controversy subsides .. we are facing another husband in the form of nephews. These immediate developments seem certain to push the gods into more trouble politically. Within hours of the video of the beating of the tollgate staff being released on social media, another controversy seemed to have choked her.
As A2: FIR against YCP women leader: Devalla Revathi's nephew created a commotion at a nursing home in Dachepalli in Guntur district. Committed atrocities on hospital staff. He laid hands on the employees on duty. His name was King Wadia. Devalla is a close relative of Revathi. He also lashed out at the Dachapalli hospital staff, similar to the Veerangam created by Devalla Revathi at the Kazha toll plaza. Hit the crew. Scenes related to this were recorded on CCTV cameras installed in the hospital.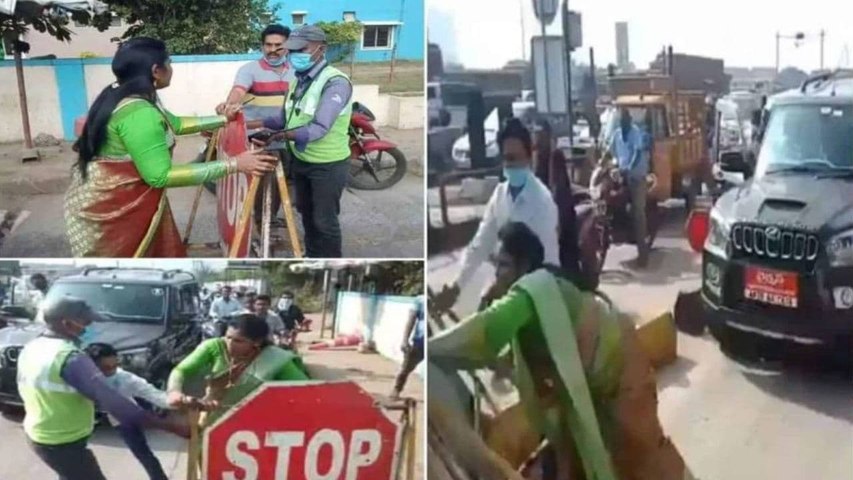 YCP leader Revathi's explanation on Toll Plaza incident – case registered | CCTV Footage | He was treated at YSRCP Revathi similar hospital. He then got into a scuffle with the nursing home staff about the amount of the bill during the discharge. Argued that high bills were laid. He was afraid that he would not be paid that much .. He got into a fight with them. This led to a confrontation between Wadiyaraju and the nursing home staff. Wadiyaraju was angry with this and attacked the hospital staff. Hit the crew. Nursing home staff have accused him of making threats that he is a YCP leader. Apparently he is pouring out that he has committed atrocities against them. Another controversy over YCP woman leader Revathi's neck: Nephew's brawl: Violence against hospital staff #Ysrcp #Revathi #Guntur pic.twitter.com/eB3U0I9Yyy – oneindiatelugu (@oneindiatelugu) December 11, 2020 Oneindia Breaking News. subscribed