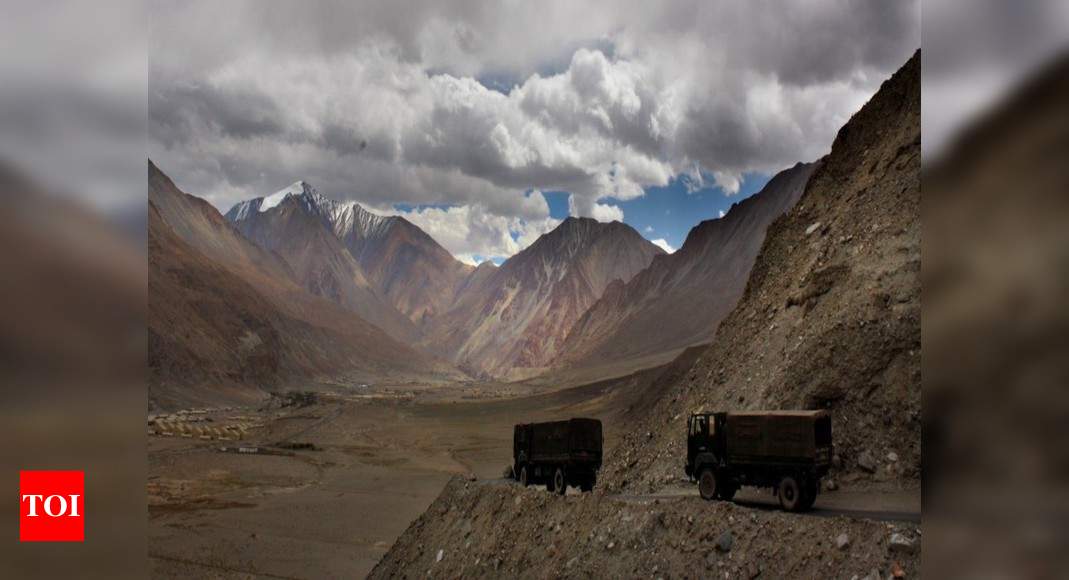 NEW DELHI: In a new diplomatic outburst with China, India claimed on Friday that the situation in LAC was the result of BeijingEfforts to unilaterally change the status quo along the border in eastern Ladakh with actions that violated bilateral agreements aimed at ensuring peace and tranquility in the border areas.
India also asked China to match its words with actions when it says it strictly follows bilateral agreements and protocols for border peace. Follow-up by the minister of foreign affairs S JaishankarCommenting that China had offered different reasons for the deployment of large numbers of troops in LAC, Beijing had said Thursday that the responsibility for the seven-month military standoff rests squarely with India.
India, however, said that its position had been very clear and articulated several times in the past.
"The situation that we have seen since the last 6 months has been the result of the actions of the Chinese side that have sought to effect a unilateral change of status throughout LAC in eastern Ladakh. These actions violate bilateral agreements and protocol to ensure peace and tranquility throughout LAC in the border areas between India and China, " the MEA spokesperson said. Anurag Srivastava.
The government also described China's claim that it had to cancel the joint release of commemorative stamps to mark the 70th anniversary of diplomatic relations between the two countries as objectively incorrect due to a lack of comment from India. While India accepted the proposal last year, the publication date has yet to be finalized.
"It should also be noted that the launch of the 70th anniversary celebrations itself has not yet taken place, so the issue of going ahead with joint activities in their field is not raised," said the spokesperson.
In LAC, the central issues, the government reiterated, continue to be the need for the two countries to strictly follow the various bilateral agreements and protocols in their entirety. The two countries are currently seeking to finalize the dates for another round of talks between senior commanders for the disengagement and de-escalation of LAC in the border areas.