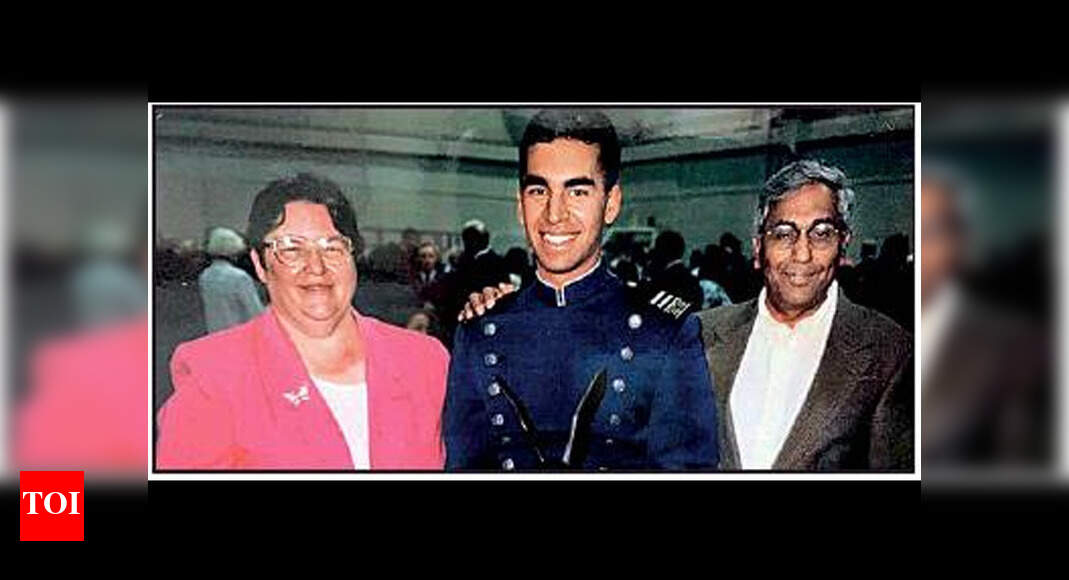 HYDERABAD: Four years from now, an American Indian with family roots in the Mahbubnagar district of Telangana could well be walking on the moon.
The United States National Aeronautics and Space Administration (Nasa) has announced the name of Raja Jon Vurputoor Chari in the 18-member 'Artemis' team selected for the ambitious lunar exploration program. Chari would be the third American Indian in space after Kalpana chawla in 1997 and Sunita williams in 2006. He was one of those chosen out of 18,000 applicants in 2017 when NASA announced the Artemis program.
"Meet Raja Chari, an early member of NASA's Artemis team who will help pave the way for upcoming human missions on and around the moon." NASA Aeronautics said in an ad about Raja Chari On twitter.
Chari's father Srinivas Chari, who hails from Mahbubnagar, immigrated to the US after completing his education at Osmania University in Hyderabad.