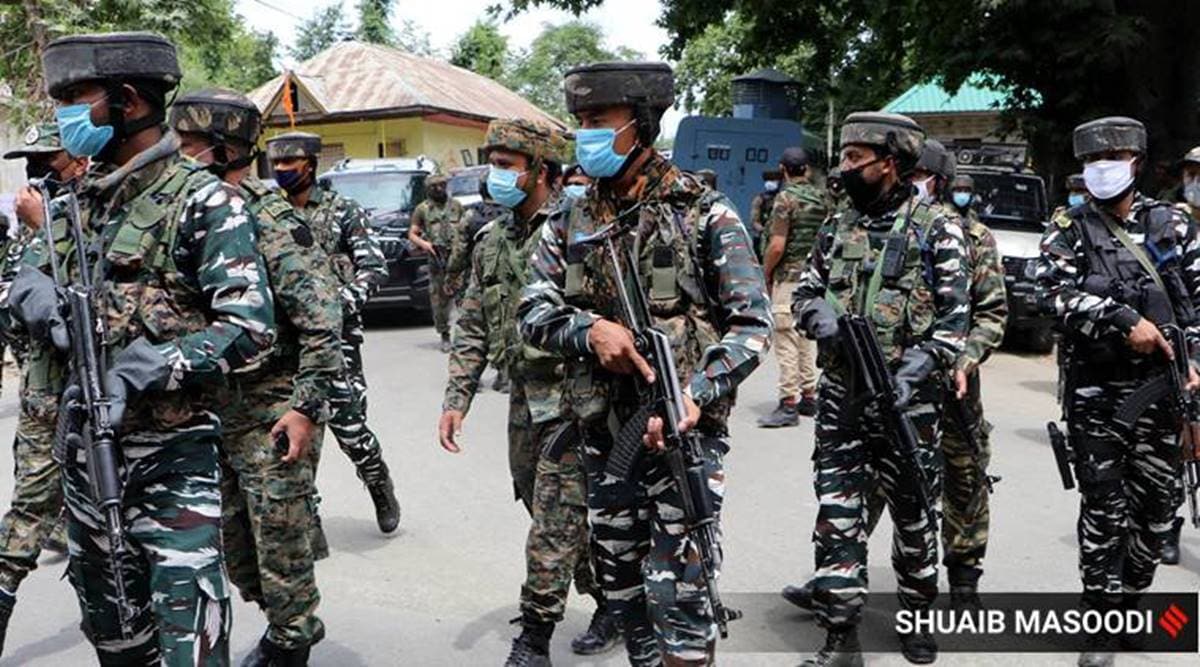 By: Express News Service | Jammu |

Updated: December 13, 2020 8:05:37 pm
The meeting took place on the Mughal Highway in the Surankote area of ​​the Poonch district (Archive)
Two militants were killed and one captured in Poonch of Jammu and Kashmir on Sunday, during the sixth phase of voting for the DDC elections.
According to sources from the security forces, the three militants had recently crossed into Jammu and Kashmir from the Line of Control. They were involved by police and security forces in a joint operation in the Duran Poshana area along the Mughal Road, which connects the Poonch border district in Jammu with Shopian in Kashmir.
Official sources said a group of militants had entered Poonch from Pakistani-occupied Kashmir three days ago and was heading to Shopian. Security forces had been on his trail since Friday.
"After the supplies, the police and security forces arrived at the place where the militants were on Friday, but could not launch an operation due to the snowfall," said an official.
"On Sunday afternoon another move was made, which resulted in contact," he continued, adding that a surrender offer was made to the militants, who include a local and two Pakistanis, but they opened fire on the cordon team. , which led to the meeting.
Jammu area police inspector general Mukesh Singh said the two killed militants were from Pakistan and have been identified as Sajid and Bilal. Two AK 47 rifles, a UBGL and a Thuraya Satphone were recovered from his possession. They were affiliated with Lashkar-e-Toiba, he added.
Meanwhile, phase six of the DDC polls recorded an overall voting percentage of 51.51%, where Kashmir recorded a voter turnout of 31.55% and Jammu 68.56%, according to the territory's Cheif Election Officer. of the Union. The stake in Pulwama remained low at 8.16 percent, while in Shopian, it fell to 4.60 percent. Ganderbal posted the highest voting percentage in the valley at 58.45 percent, while Poonch posted another record high at 76.78 percent.
📣 The Indian Express is now on Telegram. Click here to join our channel (@indianexpress) and stay up to date with the latest headlines
For the latest news about India, download the Indian Express app.
© IE Online Media Services Pvt Ltd