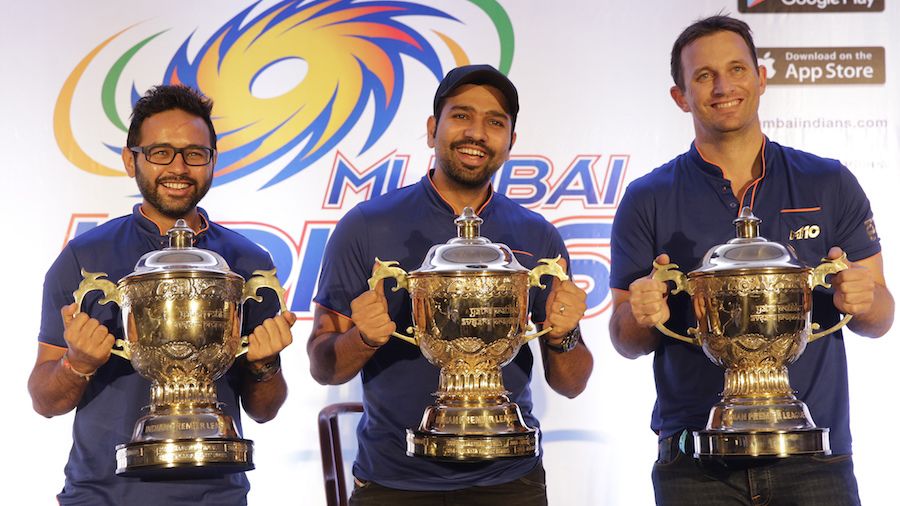 News
The 35-year-old had won two titles with the franchise as a player in 2015 and 2017.
One day after announcing his retirement from all forms of cricket, Parthiv Patel has joined the defending IPL champions Mumbai Indians as scouts. The 35-year-old had been part of the franchise as a player before, winning IPL titles in 2015 and 2017.
"I had enjoyed my game of cricket for the Mumbai Indians, those momentous three years with the champion teams remain etched in my memory," Patel said on the Mumbai Indians website. "It is time to take a new step in my life. I am excited, confident and grateful to the management of Mumbai Indians for the opportunity that was presented to me."
Akash Ambani, the franchise owner, welcomed Patel into the setup in a new role.
"I am delighted that Parthiv is joining us," he said. "We had the opportunity to choose his cricket brain during his playing days in Mumbai Indians. I am very confident of his contribution to further enhance our scouting system with the depth of cricket knowledge he possesses. Parthiv understands our ideology, DNA of the Mumbai Indians and what we are trying to create in MI. "
Patel joins VVS Laxman, Mohammed Kaif, Anil Kumble, Wasim Jaffer and Abhishek Nayar in a select group of Indians who are actively involved in IPL franchises.
Patel brings with him a wealth of national knowledge and experience, having led Gujarat to the titles of Vijay Hazare and Ranji Trophy. In total, he finished with 11,240 first-class races averaging 43.49 with 27 hundreds, including a best of 206 against Odisha in the 2008-09 season, as well as 486 sacks and 77 strains.