Entry from Zabardast to Bigg Boss
Avinash came to light through a Zabardast show airing on a popular channel. Growing up as a team leader in a very short time with amazing talent. It was at this point that Bigg Boss made his entry into the reality show. Entering the fourth season through the wild card .. impressed by sharing his mark comedy.
Hot topic with track with Ariana‌
Avinash seemed to be the best entertainer, having fun and laughing with everyone in Bigg Boss House. At the same time giving coloring as running a love track with fellow contestant Ariana Glory became a hot topic. He would often impress her. At the same time she faced criticism from multiple contestants for playing the game in her favor.
Got a bad name with it
It is enough that the task has come .. Avinash is working one hundred percent for it. He was repeatedly injured during this sequence. However, if he is in the nomination, he is not tolerant at all. Moreover, he often faced criticism for playing a delicious game. In a way, it was for this reason that he was also opposed by the audience.
Avinash was strong for her
Avinash was eliminated from the Bigg Boss show last week amid unexpected developments. This elimination went very emotionally. In fact last week Monal kicked him. This gave him a delicious workout. After that the votes for him also went well. But, the monolith continued and exceptionally Avinash was sent.
Nagarjuna Big Surprise for Avinash
Avinash has been busy with a series of parties after coming out of the Bigg Boss show. It is known that Srimukhi and Bach, a close friend, gave him a grand welcome party. Even after that he is enjoying well with many interviews. Under such circumstances, Bigg Boss host Akkineni Nagarjuna gave a big surprise to Avinash.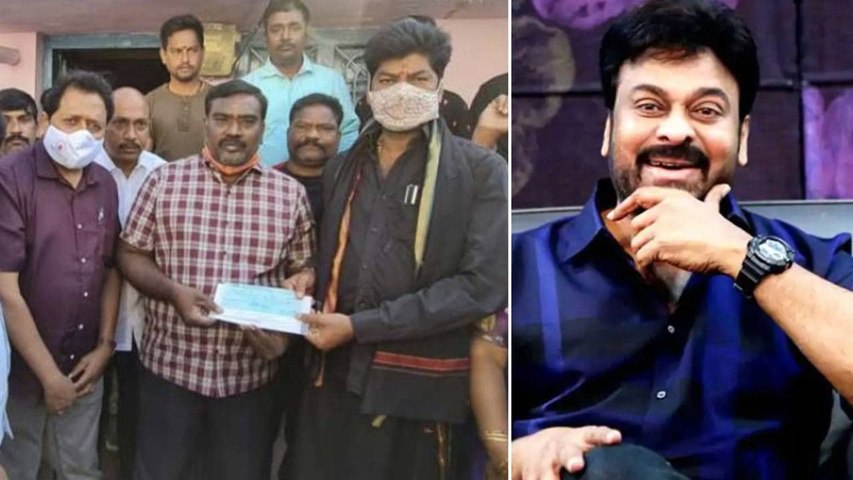 Chiranjeevi Helps His Fan Financially For His Daughter's Wedding
Eliminate without suffering
While at Bigg Boss House, Avinash addressed Nagarjuna and said, "Sir, your shirt is good." Remembering this, Nag sent the shirt straight to Avinash's house. Zabardast comedian revealed this through his social media account. He also shared a photo of himself wearing the shirt.