Rakti last week game
The fourth season premiere episode of Bigg Boss received a huge rating and set a record. The show has seemed a bit unfocused in recent episodes, however; Now, with the final stage approaching, the organizers are nominating all the contestants and making them prove themselves in the form of tasks.
Who will go to Finale Week?
Currently the show has six members, of which Akhil Sarthak has already made it to the finals. So .. only four of the remaining five will make it to the final week. Of these, Abhijeet and Syed Sohail Ryan are in the top-5. That means there is fierce competition between Ariana Glory, Dettadi Harika and Monal Ghajjar for the remaining two seats.
In the hands of the audience .. near the boss
One in five nominees will be eliminated this week. Show organizers say it is up to the audience to decide. But, looking at the eliminations that have taken place so far, the situation is different. With this, the talk is heard that there is a chance that the adopted daughter will be safe this week as well. Another shocking elimination is inevitable if the same happens.
Nagarjuna's influence on her voting
Of the three girls in Bigg Boss House, Ariana has the best support from the audience compared to the rest. After that, Dettadi Harika is getting support. However, since anything can happen in the case of Monal .. Harika will have to work hard. It must be said that Akkineni Nagarjuna's influence on her voting in such a difficult situation is well visible.
Closing to other people with fear
It is well known that two weeks ago Bigg Boss was given the ghost task. Akkineni Nagarjuna was outraged that Harika had utterly flop and became the worst captain. After that, he gave a warning that 'you play your game .. otherwise there will be no trouble'. With this, Harika became distant from Abhijeet and became close to other people.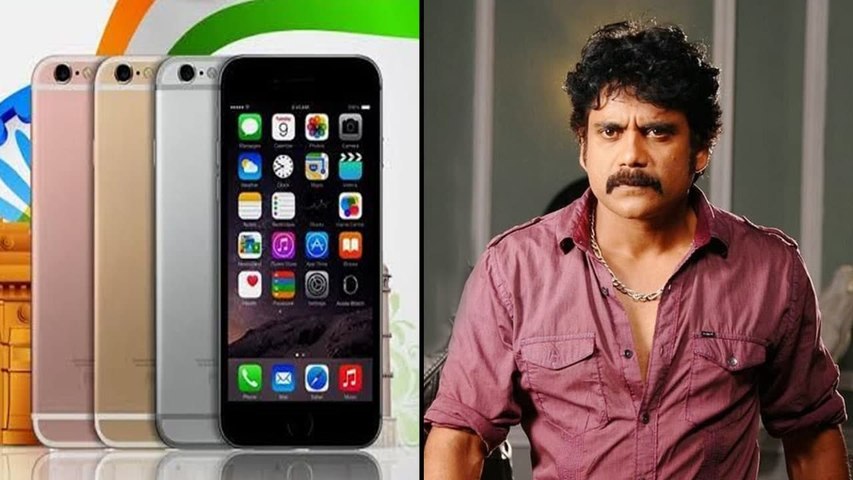 Nagarjuna Akkineni To Fans On Apple Products
The boss plan is not as usual
Harika nominates Abhijeet with the warning given by Nagarjuna and is afraid to meet him. This is having an impact on voting this week. Abhijeet fans who have been supporting her till now .. are now taking the light. With this, the votes sounded good to him and the talk is that Harika is getting less.