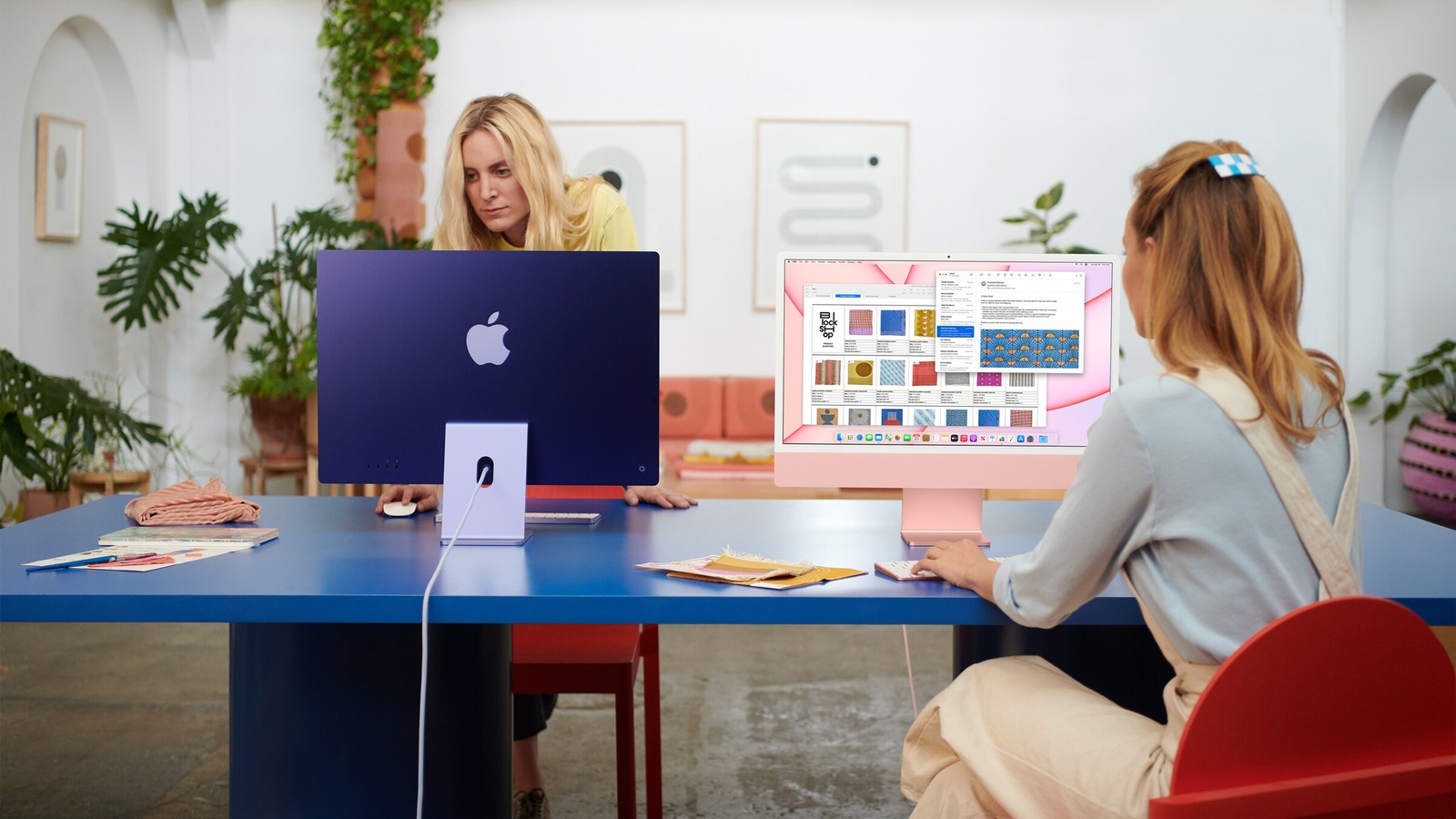 Apple has just unveiled its new range of iMac all-in-one desktop computers. These were one of the highlights of the company's 'Spring Loaded' virtual event, which also launched AirTags, Purple iPhone 12, new tablets and iPad Pro. Although much has been said about the new range of computers, we have collated this most useful information about the iMacs. These include the pricing, availability details, specs, features and more.
New iMac price and availability
The new range of iMac computers starts at ₹1,19,900 and is also available at ₹1,39,900 a ₹1,59,900 based on various GPU and storage options. You can't buy it right now in India as these will be available in the second half of May. However, it is possible to pre-order it starting April 30, as mentioned in the company's India online store.
New colors for new iMacs
For years we have seen Apple launch its iMac desktops in just Silver color and minor design changes. However, this time Apple has added quite a lot of colors to the mix and gone back to the color of the rainbow as it was for G3 Macs years ago. The new ones come in Blue, Green, Pink, Yellow, Orange, Purple and Silver. These have a two tone appearance as the rear side has a deeper saturated appearance while the front chin and sides have a lighter shade.
Macs based on M1 for the first time
On the inside, a key feature of the new iMacs is that they now run on Apple's own M1 Silicon. This was introduced by the company last year and shown in MacBook Air, MacBook pro and Mac Mini. You can get these in 8-core CPU + 7-core GPU and 8-core CPU with 8-core GPU.
Difference in three variants
The base model comes with a Magic Keyboard and has 8-core CPU and 7-core GPU, 256GB storage, 8GB RAM, 24-inch 4.5K Retina screen, Two Thunderbolt ports + USB 4. It comes in Blue, Green, Pink and Money only. The second variant has an 8-core CPU with an 8-core GPU, the same RAM, storage and display. However, it also supports two USB 3 ports, Gigabit Ethernet and Magic Keyboard with Touch ID. The most powerful variant has 512GB storage, same CPU and GPU, same RAM, storage, display, ports, and colors.
M1 iMacs are getting new power bricks
What's different about the new power brick is that the adapter has a built-in port for Ethernet. It makes sense considering none of the new iMacs have an Ethernet port and will also help clear up the clutter at the back of the board.