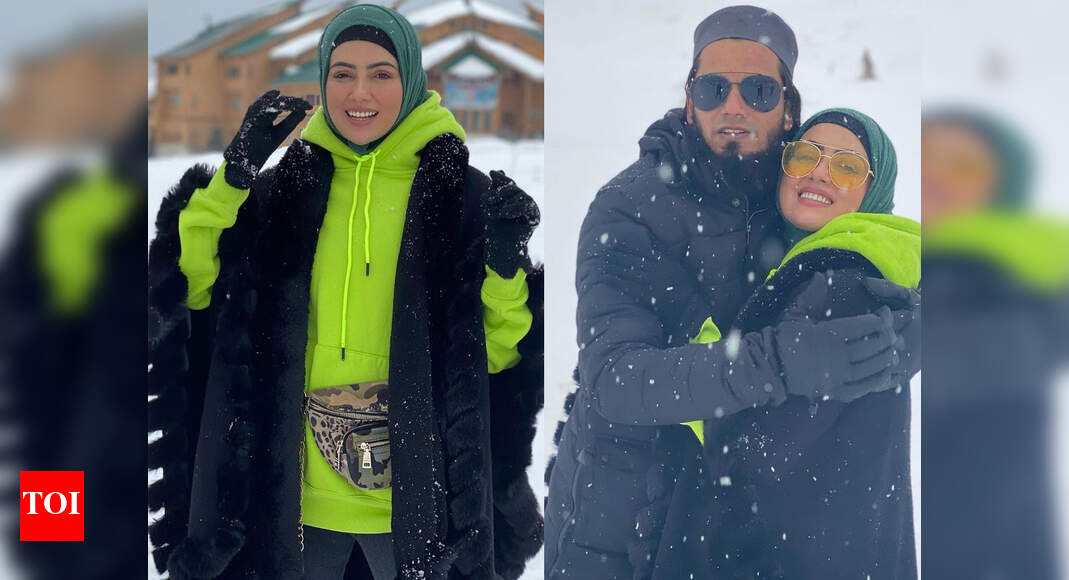 Sana Khan is living it in Kashmir with her husband Anas Saiyad while they enjoy their honeymoon there. Enjoying the snowfall at Gulmarg, Sana shared a series of photos on Instagram, giving fans a glimpse of her romantic vacation. Dressed in neon winter clothes, the 'Jai Ho' actress looked absolutely stylish, posing with her loving husband.
On November 20, Sana Khan had a low-key wedding with Anas Sayad in a private ceremony in Surat. Two days later, Sana had introduced her husband in Gujarat to fans on Instagram and posted a series of photos from their wedding. "They loved each other for God. Married for God. May Allah keep us united in this Duniya and bring us together in Jannah, "wrote Sana in her wedding photo.

A couple of months ago, Sana Khan made headlines when she announced her decision to leave the entertainment industry. In a detailed post on Instagram, the 'Jai Ho' actress had expressed her desire to serve humanity. "I declare today that as of today, I have resolved to say goodbye to my showbiz lifestyle forever and serve humanity and follow the orders of my Creator," Sana had shared.