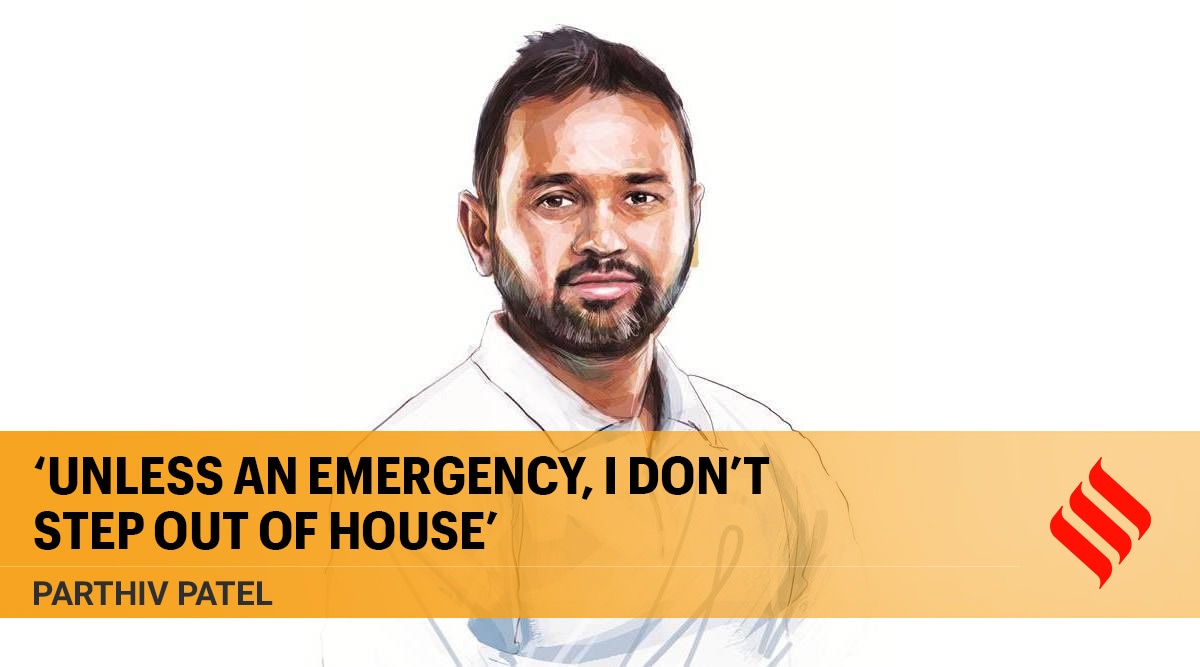 Written by Devendra Pandey |

Updated: December 13, 2020 8:25:47 am
Parthiv Patel
Former India goalkeeper and batsman Parthiv Patel, 35, recently announced his retirement from international cricket, taking on the role of talent scout for the IPL champions, the Mumbai Indians. In his 18-year career, Patel has played 25 events, 38 ODI and was part of the IPL in the United Arab Emirates, where he played for the Royal Challengers Bangalore.
What precautions are you taking?
I always wear a mask and sanitize my hands frequently. Unless there is an emergency, I do not leave my house.
Have you been tested for Covid-19?
Yes, I was tested 29 times in the last four months. While playing in the Indian Premier League (for Royal Challengers Bangalore), I was tested regularly. Fortunately, it was always negative. Since the IPL took place in the United Arab Emirates this year, the players had to be tested three times in India and then three more times after arriving in Dubai. Once we entered the biosecurity bubble, we were tested for Covid-19 every five days.
Have you become isolated in recent months?
I did not because I did not come in contact with anyone who was infected. However, I had to self-quarantine myself for seven days in a Bangalore hotel before leaving for the IPL. There was another seven-day quarantine period after arriving in Dubai.
What kind of gloves and mask do you wear?
I wear disposable gloves and a three-layer cotton mask. I wash it every day before I use it again.
As you interact with people, how do you ensure their safety?
I follow social distancing. One habit I've given up is shaking hands. Instead, I opt for the traditional namaste.
How long have you not seen your family?
I didn't see them for three months when I was in Dubai playing IPL.
How often do you go out?
During the confinement, I went out only once to donate masks and disinfectants to the police. Now, I only go out if I have commitments.
How much time do you spend in front of a screen?
In fact, a lot. During the lockdown, the television and my tablet were the only source of entertainment. I watched a lot of web series and movies on OTT platforms … At one point I felt that it was not good for your health. But he didn't have much else to do.
How can you stop thinking about the pandemic?
I did a lot of yoga and continued my training to keep myself busy. I did my workouts at home and went for a long walk. My daughter's online classes have started, but I have made sure she exercises with me too.
What's the first thing you want to do in a Covid-free world?
I want to see happy people, without masks, to be brave again.
📣 The Indian Express is now on Telegram. Click here to join our channel (@indianexpress) and stay up to date with the latest headlines
For the latest sports news, download the Indian Express app.
© The Indian Express (P) Ltd