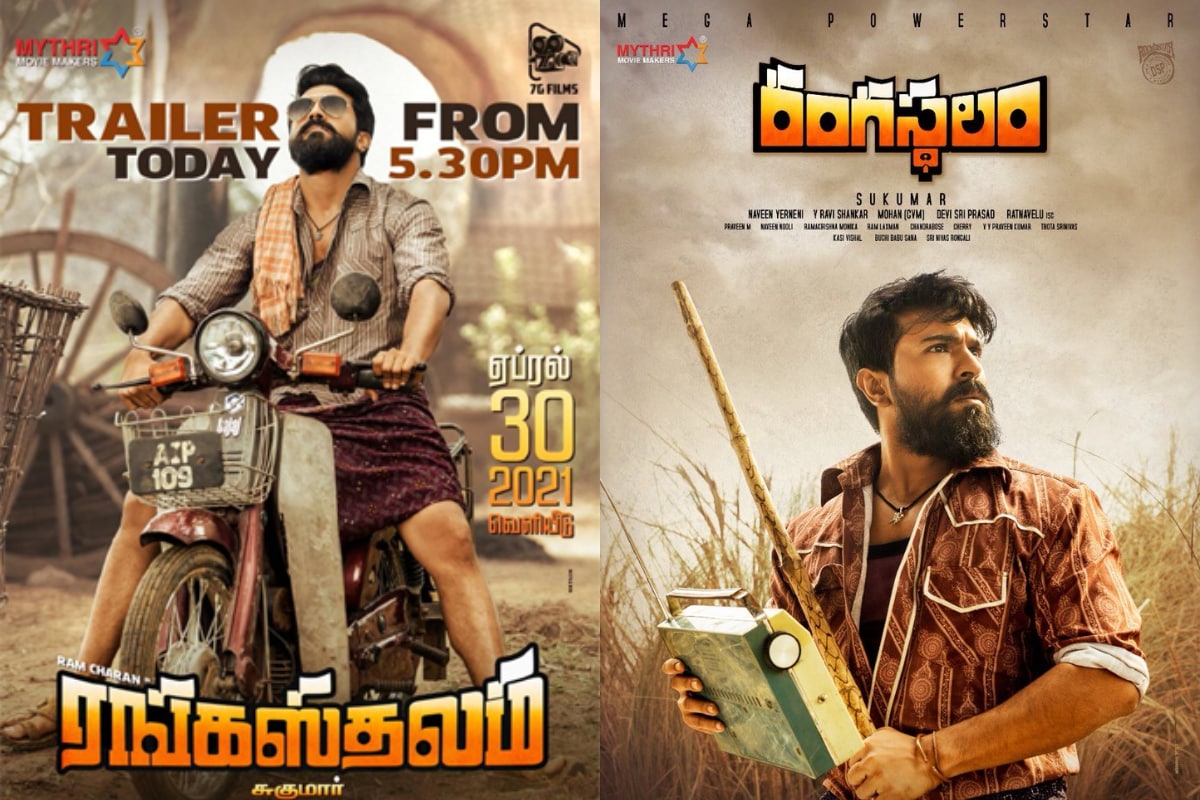 The stage .. There is no need to say anything new about the sensations achieved by this film in the Telugu industry .. about the records created. Ram Charan has been waiting for such a success for almost 9 years after a blockbuster like Magadheera. Despite the commercial successes like Rachcha, Nayak, Evadu and Dhruva in the middle, the real success that Ram Charan wanted came with the stage film. Directed by Sukumar, the retro revenge drama has grossed over Rs 120 crore. Released on March 30, 2018, Rangasthalam was not only a huge success in Telugu but also brought a lot of fame to Ram Charan as an actor. Until then, they were the successor of the megastar actor .. Seeing Ram Charan acting as Sittibabu on the stage, he said that he is the right successor for the megastar. Ram Charan made a name for himself with this movie. Deaf Wadi gave life to the character.
The film was dubbed in Malayalam and was a success there as well. Now it is being translated into Tamil. It is set to release there on April 30th. Theater is preparing to release the Tamil version at a time when theaters are running at 50 per cent occupancy. When this movie trailer was released. The Tamil trailer has been cut more interestingly compared to the Telugu.

Emotions worked out well along with the action in particular. Even if you have already seen the Tamil trailer, it feels more new. Over said Adi Pinchetti own dubbing. Starring Ram Charan and Samantha, the film stars Adi, Poojitha Ponnada, Rohini, Naresh and Prakash Raj in the lead roles. In the past, films like Magadheera and Rachcha have been translated into Tamil and have been successful there. And now we have to see how the stage re-sound is going to be.
Published by:Praveen Kumar Vadla
First published: