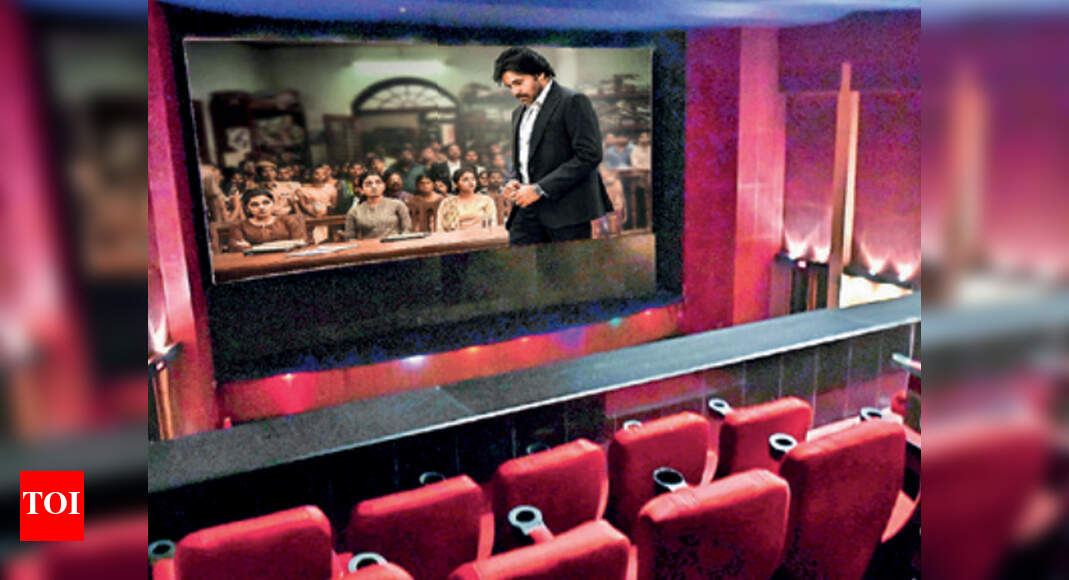 HYDERABAD: Movie theaters in Telangana will be closed from Wednesday. The decision was made by film distributors and exhibitors who held a virtual meeting following the state government imposing a night curfew.
"Theaters will be closed until the end of the month. This decision on the part of the film industry is voluntary, due to the rise in Covid-19 cases, "P Vijendar Reddy, secretary, Telangana State Film Chamber of Commerce, told TOI.
However, the showing of the recently released 'Vakeel Saab' star Pawan Kalyan will continue. This is due to the agreements already signed between distributors and exhibitors to run the film.
The film industry will consider the situation and decide whether to open theaters depending on government decisions.
Film shooting will only take place in 'emergency situations' as described by the Telugu Film Producers Council. TFPC honorary secretaries T Prasanna Kumar and Mohan Vadlapatla said even if the shooting takes place, they will follow Covid-19 protocols, and there will be no more than 50 people on the sets.
Due to the increasing outbreak, two big-budget films, which were due for release, have been postponed. Six other big budget films are said to be in the pipeline.
According to industry sources, if producers choose to release their films even in this situation reducing the number of shows and following protocols, theaters may consider it.