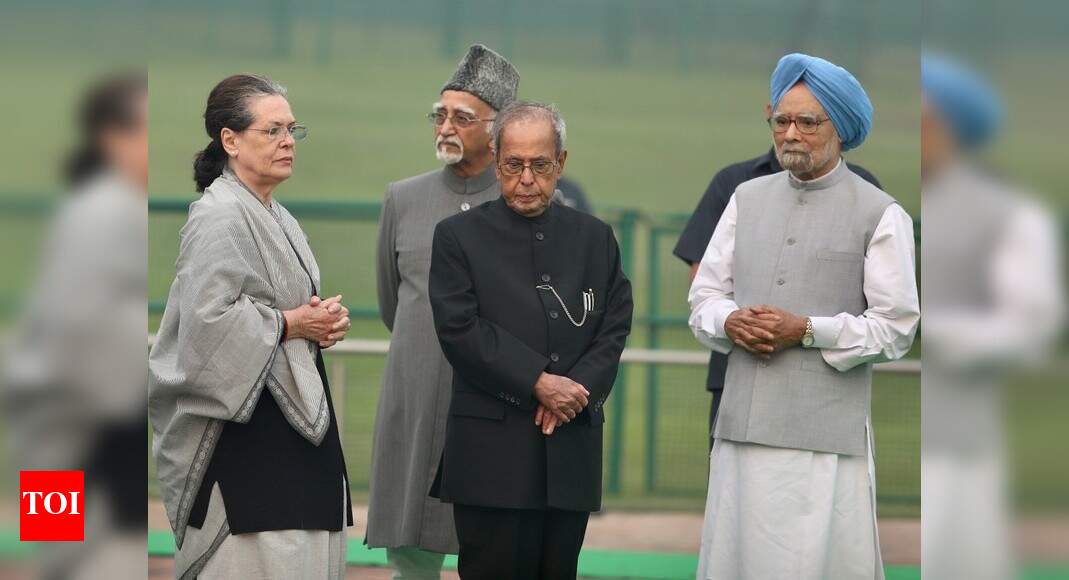 NEW DELHI: In the final part of his memoirs that were published after his death, the late former president and leader of Congress Pranab Mukherjee can leave your party's leadership squirming.
In the book, he has blamed the head of Congress Sonia Gandhi and UPAPM Manmohan Singh for the massive defeat in the 2014 polls that led to Narendra Modi Bjp turn on. He also seems to hint that there was an opinion in Congress that he may have been a better prime minister than Singh.
"Some members of Congress have theorized that if I had become prime minister in 2004, the party could have avoided the 2014 Lok Sabha beating. Although I do not subscribe to this view, I do believe that the party leadership lost. the political focus after my elevation as president. writes in the book "The Presidential Years".
While Sonia Gandhi was unable to handle party affairs, Dr. Manmohan Singh's prolonged absence from the House put an end to any personal contact with other MPs, "writes the late former President and Congress leader Pranab Mukherjee in the book 'The Presidential Years'. The memoirs have also compared Manmohan Singh and his successor Narendra Modi as prime ministers.
"I believe that the moral authority to govern rests with the PM. The general state of the nation reflects the functioning of the Prime Minister and his administration. While Dr. Singh was concerned about saving the coalition, which affected governance, Modi seemed to have employed a rather autocratic style of governance during his first term, as seen in the bitter relationship between the government, the legislature and the judicial power. Only time will tell if there is a better understanding of these issues in the second term of this government, "he writes.