Own brother in Bangalore
It is known that superstar Rajinikanth resides in Chennai. Superstar Rajinikanth's own brother Satyanarayana, who is shining as the uncrowned Maharaja of Tamil cinema, resides in Bangalore. Before Rajinikanth became a superstar, his brother Satyanarayana treated him in all possible ways.
Shock to everyone
On Sunday night, December 6, superstar Rajinikanth arrived in Bangalore without telling anyone. Later, in a close friend's car, Rajinikanth reached the house where his own brother Satyanarayana resides in Bangalore. It was later learned that Rajinikanth had discussed with his brother Satyanarayana about family matters as well as political decisions.
Link to December 3, December 31
Superstar Rajinikanth has announced that he will enter politics on December 31, 2018 and launch a new political party. Rajinikanth, who has been saying that he will enter politics for the next two years, tweeted that he will definitely enter politics on December 3, 2020. Fans and acquaintances of Rajinikanth are celebrating as Clarity arrives on the stage.
Reassurance talks
Rajinikanth has already clarified that he will announce the name of the party on December 31 regarding his political entry. Assembly elections will be held in Tamil Nadu in 2021. Rajinikanth has already made it clear that he will officially take part in political events in January. At a time like this, Rajinikanth's meeting with Satyanarayana, the elder in Bangalore, became important.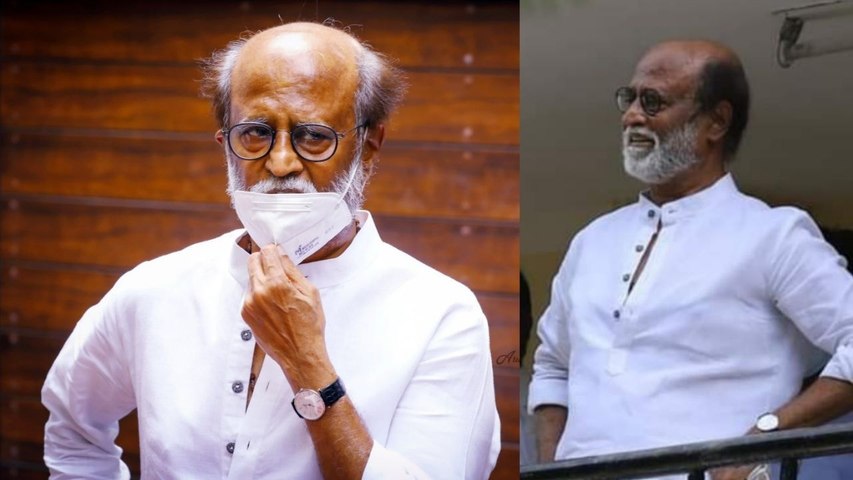 Rajinikanth Party Arrives In January | Oneindia Telugu
Carafe Rajinikanth for sensations
Along with his own brother Satyanarayana, Rajinikanth met his close associates and well-wishers in Bangalore. However, Rajinikanth and his brother Satyanarayana took care not to leak anything to the media. It remains to be seen what kind of sensation Rajinikanth, who has created a sensation in the film industry as a whole, will become the focal point in politics.