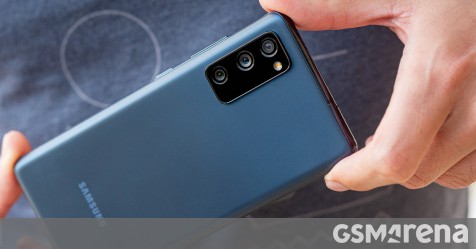 We heard it was happening, and now it's official. Samsung makes the Qualcomm Snapdragon 865 the chipset across the entire range of Galaxy S20 FE – 4G and 5G models.
The evidence comes from a Swedish website in Samsung, which has the Galaxy S20 FE, model number SM-G780G, listed with 6GB of RAM and 128GB of storage – probably a model with 8GB of RAM and 256GB as well coming.
So far the Galaxy S20 FE was powered by Snapdragon 865 with 5G thanks to a Qualcomm X55 and Exynos 990 powered Galaxy S20 which was top 4G and also cheaper.
Now that there is no Exynos variant for sale, you'll have to pay more for 5G – about € 700, while the 4G model is expected to cost € 630 in Germany.
Outside of the difference in network speed, the Galaxy S20 FE shares the same specs – the now unified Snapdragon 865 processor, a 6.5-inch Super AMOLED with a 120Hz refresh rate and 1080p resolution, a triple camera ( 0.5x-1x-3x), 4,500mAh Battery, microSD card slot and IP68 rating.
Source | Through