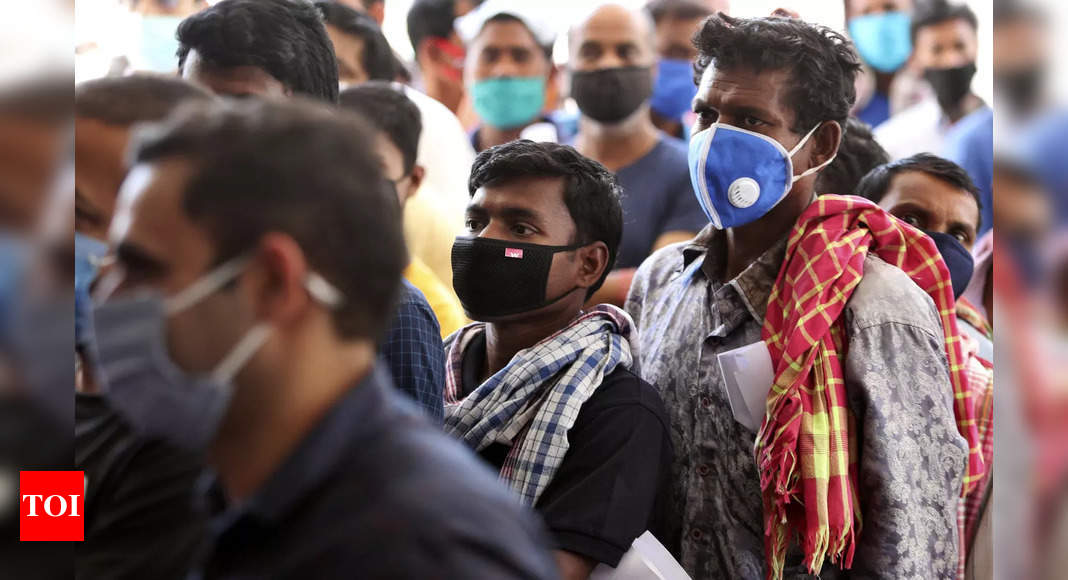 NEW DELHI: In a strong validation of the usefulness of vaccines in combating Covid 19, Medical Research Council of India (ICMR) said on Wednesday that only 2-4 per 10,000 "breakthrough" infections were reported in people vaccinated against the disease.
Director of ICMR Balram Bhargava highlighted the importance of vaccination and said that the data on infections in those who had been fully vaccinated showed that only a very small percentage of people contracted the disease.
So far, .04% of people have tested positive after the second dose of Covaxin and .03% after the second dose of Covishield. Experts and doctors continue to insist that precautions such as sanitation and the use of masks should not be abandoned even after vaccination.
Studies have shown reduced virulence and mortality in vaccinated people. Some protection is evident even after the first dose although it is important to complete the vaccination.
"This is also mainly among health and frontline workers who were vaccinated on priority but who have occupational exposure and because of the intense second wave that is likely to have contributed," says Bhargava. The data is encouraging and should go a long way in removing vaccine hesitation that remain barriers to the vaccination drive. The data reflects robust performance for the two vaccines in use in India.
To date, over 1.1 crore doses of Covaxin and 11.6 crore doses of Covishield have been given. Among Covaxin recipients, 695 tested positive after the second dose and in the case of Covishield, 5,014 tested positive.
"These vaccines reduce serious infection and death. They also reduce the chance of infection but it is still possible to get the disease. The second transferable wave may have contributed to these numbers, "says Bhargava.