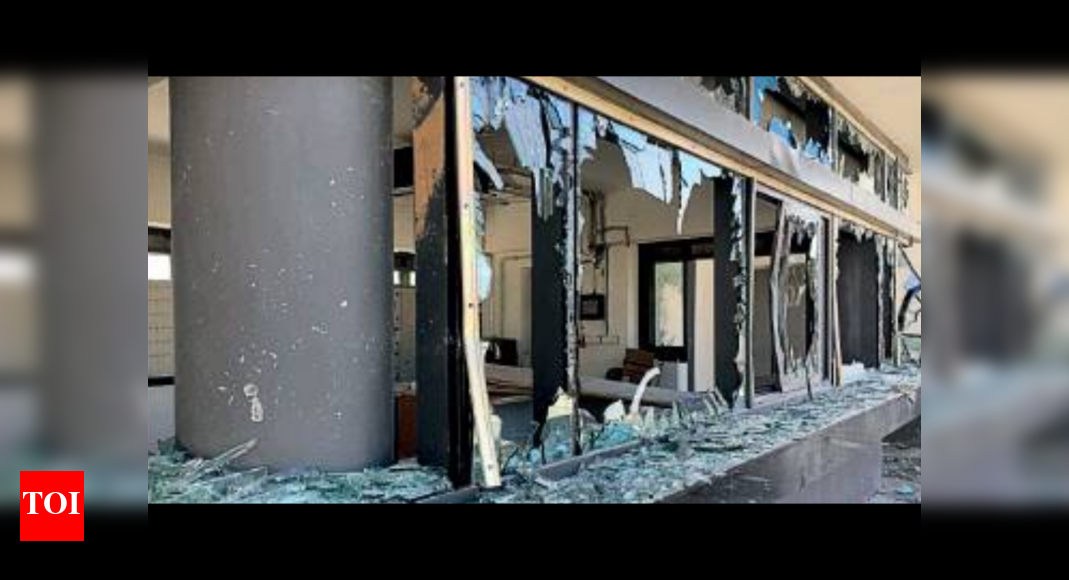 BENGALURU: "None of us had ever imagined large-scale violence at dawn. When we got to the place, a bigger surprise awaited us … We were looking at a crowd of more than 5,000 people ", said a police officer who was one of the first to arrive at the Wistron Corp production plant in the industrial area. from Narasapura in Kolar. district on Saturday morning.
The police officer, who did not want to be identified, had completed his night patrol duty and was looking forward to some rest when he was sent to look for trouble at the plant. "We knew we were totally outnumbered and the only way to take control of the situation was to call in additional reinforcements," he said. "Angry workers were destroying everything in their way. We have not seen mass violence of this magnitude in the Kolar district in recent times, "added the sheriff.
Calls to different police stations in nearby areas did not elicit an immediate response, as several police officers on night duty were preparing to return home. Around 6:10 a.m., Kolar SP Karthik Reddy was alerted to the violence and ordered the District Armed Reserve (DAR) to rush to the scene as well as informing his senior inspector general of police (central) Seemanth Kumar Singh, about the enormity of the situation.
Although Reddy arrived at the site along with around 50 staff members and used a light load of latex to disperse the crowd, police work became more challenging as workers began to strike at various locations. When videos of the scene began to appear, the central range sought the deployment of the Karnataka State Reserve Police (KSRP). At 8 in the morning, about 400 policemen arrived at the scene.
The workers began to flee
The police strategically positioned themselves in different places and began to arrest those who resorted to violence. Soon, the workers realized that they were surrounded by hundreds of policemen and began to flee.