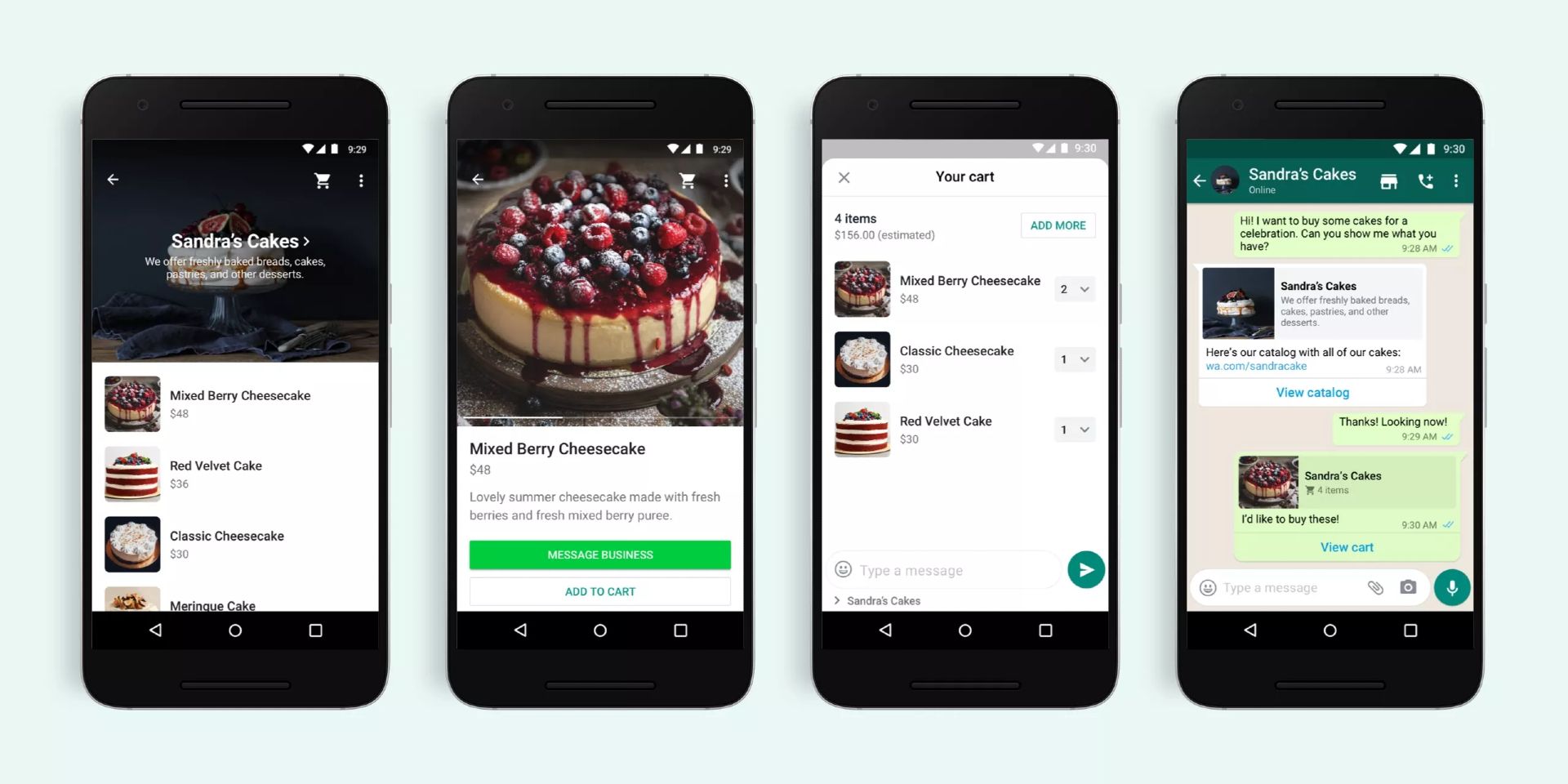 WhatsApp has expanded its e-commerce features by allowing users to bundle items and pay for them together when shopping through the messaging app.
WhatsApp has launched a new feature called Carts that allows people who buy items through the messaging app to bundle and pay for them together just like they would on a website. The new tool can be used in conjunction with WhatsApp's catalogs feature, which is basically a company's product listing, to enable a complete in-app shopping and browsing experience. It reflects the continuous movements of WhatsApp towards electronic commerce.
Many people use WhatsApp simply as a messaging service and you may even be surprised to learn that it has e-commerce features. Its use as a means of making payments is more common in some countries than others, particularly those where peer-to-peer payments are more frequent. The introduction of e-commerce features is a natural extension of their use by businesses as a way for customers to get in touch, with the WhatsApp logo appearing more and more frequently alongside the networks' badges. social services on company websites.
Related: How WhatsApp is Helping Fight Coronavirus with Information Hub
The Cart feature is not a revolutionary concept, although it is newer as a feature for messaging apps than the shopping carts on websites. It will simply make it possible for customers to view a company's product catalog or a specific product link sent to them and add various items to their cart ready to buy. It makes shopping through WhatsApp easy for customers and makes it easy to track sales for businesses.
WhatsApp carts: how to use them
Users may be more likely to find WhatsApp ecommerce capabilities, if they haven't already, by clicking on a company's WhatsApp profile link. Many companies will continue to use WhatsApp only as a messaging tool through which people can make inquiries and customers can verify orders. However, if a company has set up a catalog within WhatsApp, a link will be displayed on their profile.
Clicking on a company's Catalog link will bring up the list of products that you have made available through WhatsApp. Users can read the list as they would a restaurant menu. If they like one or more things, they can add the items to their cart and then make the payment from WhatsApp. Catalog and cart links are displayed in the conversation between a user and a business in the same way as any message.
WhatsApp's move into e-commerce is well documented, but may have gone unnoticed by users who have had no reason to explore or use the functionality. In this way, it is not intrusive and it will not have bothered users who are not interested in using WhatsApp for that purpose. Despite that, WhatsApp lends itself well to shopping with a personal touch due to the one-to-one messaging it offers. The ability to view the catalog of, say, a local bakery, make inquiries, and then place an order is a useful and seamlessly integrated extension of the app.
Next: How to restore WhatsApp chat history after changing phones
Source: WhatsApp
Spider-Man proves Mary Jane is even stronger than Peter Parker